HPG: Seven Turkish soldiers were killed in Zap
HPG and YJA Star guerrillas continue their actions against the Turkish occupation army in the guerrilla areas in southern Kurdistan.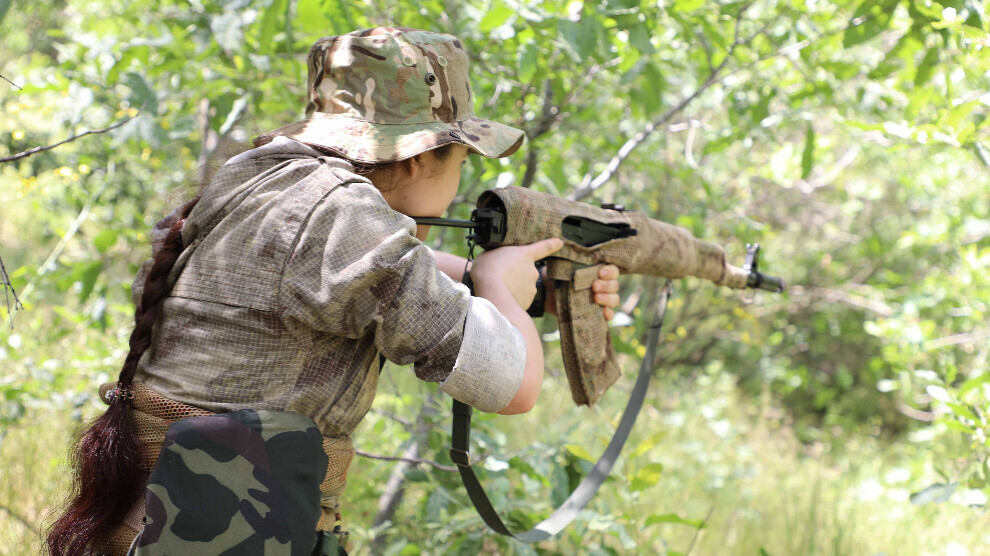 YJA Star (Free Women's Troops) and HPG (People's Defence Forces) continue the resistance against the Turkish invading forces in the guerrilla-held Medya Defense Zones in southern Kurdistan (northern Iraq).
According to the HPG Press Center statement on Sunday, seven soldiers of the Turkish invading forces have been killed and two grenade launchers destroyed as a result of actions by the guerrillas since yesterday.
HPG provided the following information on the guerrilla actions in the Girê Cûdî and Girê Amêdîyê resistance areas in the Şehîd Delîl section of the western Zap region:
Girê Cûdî
YJA Star guerrillas carried out a total of seven actions with heavy weapons against the Turkish occupation forces on 23 September.
The occupation forces in the area were hit with semi-automatic weapons at 11:00.
At 11.45, an advancing unit was targeted by the YJA Star snipers, and one soldier was killed.
At 13.30 pm and 18:00, two grenade launchers of the Turkish army were destroyed.
Girê Amêdîyê
Between 12:40 and 21:00, four soldiers were killed by guerrilla snipers.
At 14:20, the occupation forces were struck with heavy weapons.
At 23:30, guerrillas intervened twice with semi-automatic weapons against helicopter movements in the area.
At 06.20 this morning, a Turkish position was destroyed with semi-automatic weapons, leaving two soldiers dead and two others injured.
Attacks by the Turkish army
Regarding the continued attacks by the Turkish army, HPG said that the Şehîd Delîl western Zap region, the surroundings of the Zap River and the Gundê Dergelê area in Metîna were bombed by fighter jets a total of seven times on 23 September. Further attacks by attack helicopters and artillery were carried out in Zap and Metîna on the same day.