Hunger striker in Canada: Isolation turned our world into prison
Yusuf Iba has been on hunger strike for six days in the city of Toronto, Canada.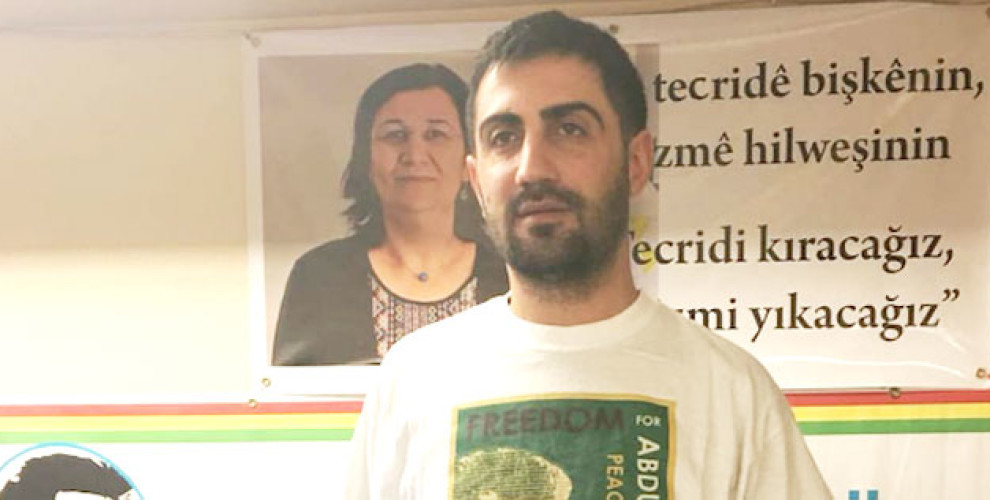 Like hundreds around Europe, Kurdistan and Turkey he is fasting to support HDP Hakkari MP, Leyla Güven, and her demand to put an end to the isolation regime imposed on Kurdish People's Leader Abdullah Öcalan.
Yusuf Iba is from Bazid, Agri, and is a political refugee who has sought refuge in Canada after Turkish State courts sentenced him to several years in prison.
Iba said that one of the reasons that triggered his hunger strike was the heavy attacks and massacres carried out by the Turkish state against North Kurdistan for the last 3 years. "We have no chance of living on our land. - he said - AKP Fascism is suffocating every section of society, no matter whether they are young, children, women or elderly people."
'Until we get rid of isolation'
Iba said Kurds, no matter where they are, should step up the struggle for freedom. "I just started fasting. - he said - I am ready to continue till isolation is ended. We have no expectation from the Turkish state and the AKP mentality."
Referring to the visit granted to Mehmet Öcalan to visit his brother Abdullah Öcalan, last Saturday, Iba said: "This visit was an attempt to break the hunger strike. I decided to go on hunger strike a week before this visit. I would not have taken such action if talks with the leadership had continued. To fight injustice, I would like to express that we are with Leyla Güven. Her demand is our demand."
Isolation has turned our world into a prison
If the demands of the hunger strike activists are not accepted, Iba, who will continue his action in front of parliament in Canada's capital, Ottawa, said: "We will do whatever it takes. Our demands are human demands. Hunger strikes were known in prisons, in the past. As long as the isolation continues, everything is a prison for us. Kurds have been shattered all over the world.This action is to make our voice hear."
When he was studying the Department of Religious Culture at Kafkas University, Iba who was subjected to fascist attack by the Turkish right wing elements. "I have been given various disciplinary penalties and extended the school by 2 years. I've been detained many times and have been subjected to police violence. They've raided our house several times and assaulted me and my family. They put a gun to my head. I have been sentenced to 7 years and 11 months. The case file is now in the Supreme Court. I was attacked by the police during the Kobanê resistance and was sentenced to 1 year and 6 months of imprisonment."