Hunger strikes against the isolation of Öcalan in three countries
Hunger strikes against the isolation continue in Italy, the Netherlands and Germany.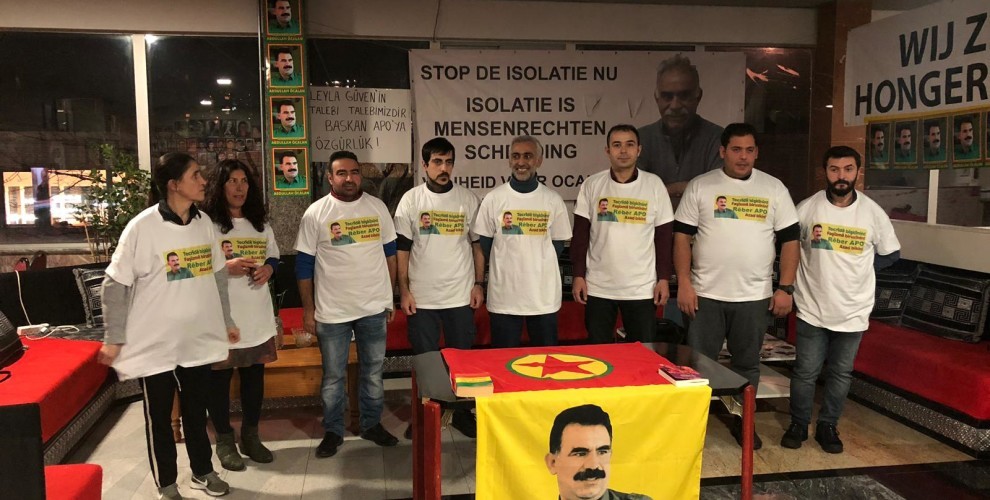 Hunger strikes against the isolation imposed upon Kurdish People's Leader Abdullah Öcalan are spreading. Following imprisoned DTK Co-chair and HDP MP Leyla Guven, the protests have spread through Europe.
ROME
In the Italian capital Rome, 25 hunger strikers issued a press statement in Piazza Dell Popolo.
The activists passed out flyers for three hours and chanted "Be Serok jiyan nabe" (No Life Without the Leader) and "Bijî Serok Apo" (Long Live Leader Öcalan).
THE HAGUE
The hunger strikes are on day 5 in the Hague, the Netherlands. A second group has taken over the demonstration.
DEMNED Co-chair Engin Yurtsever said, "We will continue our protest until the isolation is broken."
HILDESHEIM
The hunger strike in Hildesheim, Germany has entered the third day.
The activists continue the hunger strike in Die Linke (Left Party) offices, with the motto "Leyla Guven's demand is our demand and the demand of millions of Kurds, add your voice to this cry".
Activists call for awareness for the global public.