International Airlines cancel flights to Iran and Iraq
A number of international airlines have canceled flights to Iran and Iraq.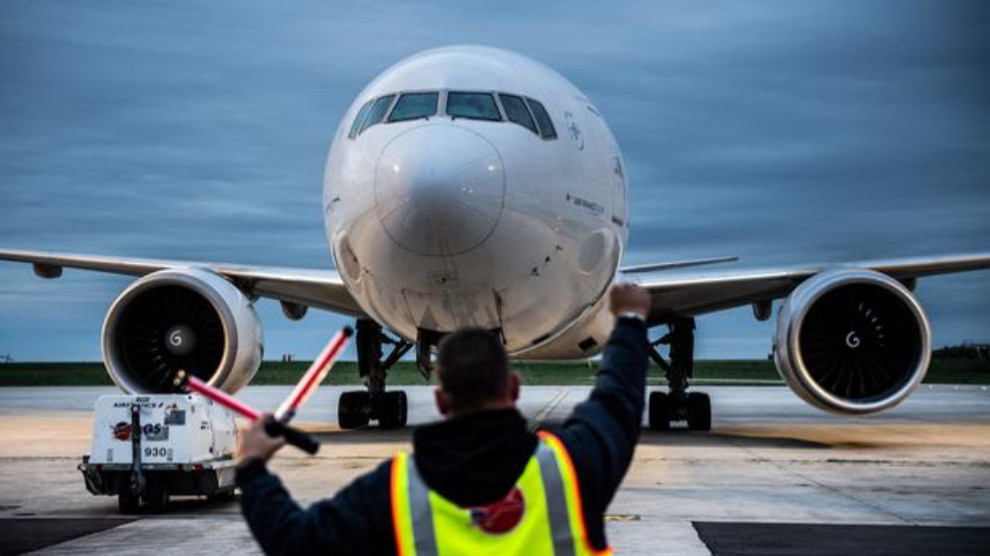 Major international airlines are canceling and re-routing flights in the Middle East after Iran fired more than a dozen missiles at two Iraqi military bases that house US forces.
Air Canada, Singapore Airlines and Srilankan Airlines altered their routes to avoid Iranian airspace.
Air France (AFLYY), Lufthansa (DLAKY), Malaysia Airlines and Taiwan's EVA Air said they were avoiding the airspace above Iran and Iraq. Singapore Airlines (SINGF) said it would not fly over Iran.
Emirates canceled flights between Dubai and Baghdad, where the Iranian General Qassem Soleimani was killed in a US air strike last Friday. An Emirates spokesperson said, "Emirates flights EK 943 from Dubai to Baghdad and flight EK 944 from Baghdad to Dubai on 8 January have been cancelled for operational reasons.
A flydubai spokesperson also said, "flydubai has cancelled its flight later today to Baghdad. We are directly contacting passengers who have been affected. Our flights to Basra and Najaf this morning will operate. We are liaising with the relevant authorities and continue to monitor the situation closely."
The Federal Aviation Agency (FAA) meanwhile restricted commercial US flights "from operating in the airspace over Iraq, Iran, and the waters of the Persian Gulf and the Gulf of Oman." Authorities in Russia recommended the country's airlines avoid the same areas.
The flight ban came shortly before a Ukraine International Airlines Boeing 737 burst into flames shortly after take-off from Tehran, killing all 176 people aboard in a crash blamed by Ukrainian authorities on an engine failure.
Non-U.S. operators are not bound by the FAA's flight ban, but they and other regulators consider its advice carefully when deciding where to fly. The European Union Aviation Safety Agency (EASA) is studying the situation, a spokeswoman said.
Lufthansa has stopped flying over Iran and Iraq and canceled its daily service to Tehran as well as the next scheduled flight to Erbil, Iraq, the airline said on Wednesday.
Air France-KLM, which halted flights to the Iranian capital in 2018, said it was also suspending Air France flights through Iranian and Iraqi airspace "as a precautionary measure".
OPSGROUP, which advises airlines on security threats, said the new U.S. airspace bans were "significant", particularly given that the entire overwater airspace in the region is now unavailable.
"Flights headed to/from the main airports in the region such as Dubai will now need to route through Saudi Arabia's airspace," it said on its website.