Iranian forces attack people demanding release of protesters
Iranian regime forces have attacked the people demanding the release of protesters detained in the protests and held in the Evin Prison.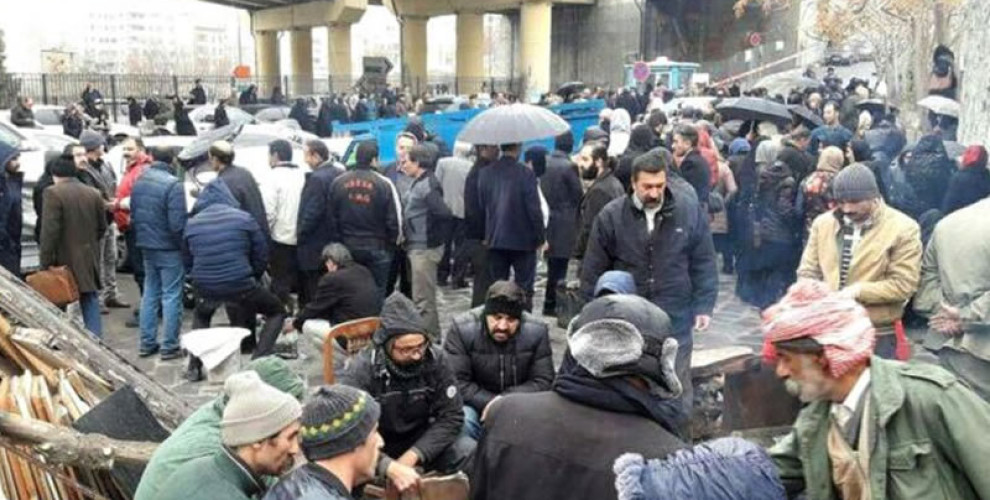 Thousands have been detained by regime forces during the protests in Iran and Rojhilat (Eastern Kurdistan). Iranian regime forces attacked the people holding demonstrations in front of the prison demanding the release of protesters detained in protests.
The Derwêşên Gunebadî group, hundreds of people and famous Iranian lawyer Nesrîn Stûde participated in the demonstration. The police attacked the people gathered in front of the Evin Prison with pepper spray and batons.
The people are resisting the police attack and chant, "Bitirsin, bitirsin, em hemû bi hev re ne" ("Fear us, fear us, we are all together"). The citizens refused to leave the prison despite attacks by Iranian forces.
As a result of the people's resistance, 4 protesters were released from the Evin Prison.
After a protester named Sîna Qenberî was killed in Tehran's Evin Prison, two other young people named Wehîd Heyderî and Musin Adilî were killed under custody.
Human rights organizations, protesters and relatives of detainees stated that they will gather in front of the Evin Prison this evening as well and called on citizens to support the demonstrations.