Iraqi President meets parties in an attempt to solve crisis
Fuad Masum met parties to talk about protests in South Iraq as well as political crisis.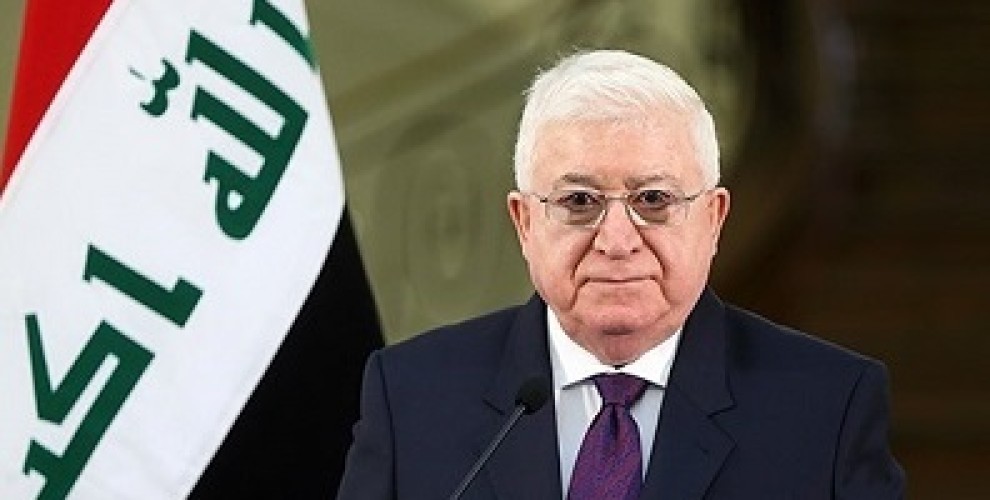 Iraqi Kurdish President, Fuad Masum, has set in motion to try and solve the political and administrative vacuum in Kirkuk and controversial territories, while on the other hand demonstrations in the south continue and no central government is in sight.
President Masum had sent a letter to all political parties asking for a meeting to try and work on a solution. The meeting was held on Wednesday in the presidential palace.
President Fuad Masum's press office released a statement about the meeting in which it remarked that "the political parties and the protests in the south of the country were evaluated. Demands from demonstrators are legitimate. Demonstrators however should refrain from violent action, and attacks on political party buildings and official institutions".
The statement added: "Political parties attending the meeting accept the results of the 12 May parliamentary elections, as decided by the Iraqi Federal Court. Counting of votes by hand should be completed as soon as possible".
The meeting also stated that political parties wanted a political co-ordination for the election of the Iraqi presidency, prime minister and parliamentary presidential elections and adherence to the Constitution.
The Kurdistan Democratic Party (KDP) and Patriotic Union of Kurdistan (PUK) went as a joint delegation to the meeting in which Masum talked about the political, social developments in Iraq and the establishment of a new government as well as the results of the elections.
KDP Politburo Secretary Fazil Mirani and PUK Politburo representative Mele Bextiyar headed the joint delegation to Baghdad.
While Iraqi President Fuad Masum was meeting with political parties to set up a new government, and trying to bring an end to the demonstrations in the country, protesters were preparing to hold large-scale protests on Friday, in 10 different cities.
According to local sources, the demonstrators are preparing for major protests in Basra, Vast, Maysan, Zikar, Babylon, Diwaniya, Samawah, Najaf and Karbala as well as Baghdad.
The new protests are a confirmation that Prime Minister Abadi and President Masum's efforts to solve the crisis have not been successful.