Ireland to hold general elections on 8 February
The Republic of Ireland will hold general elections on 8 February.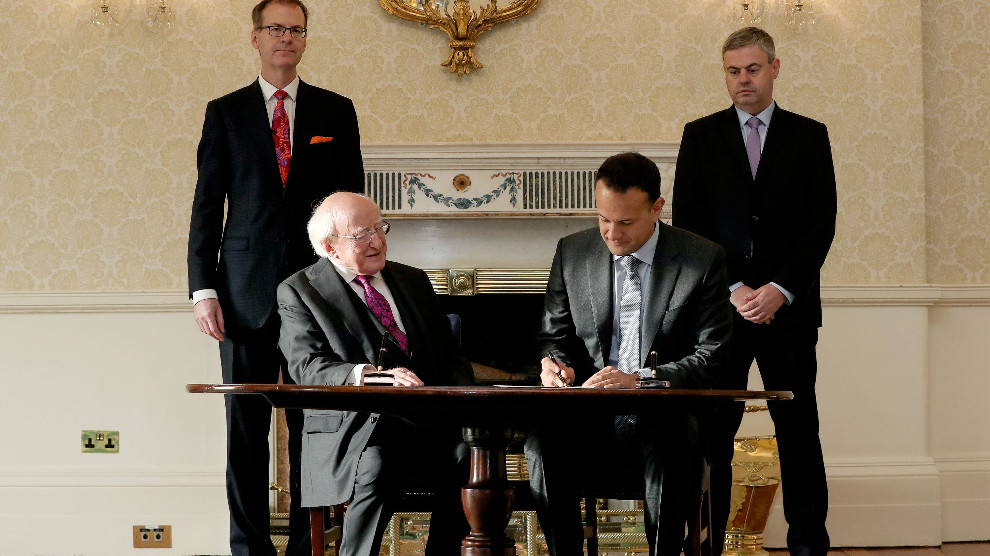 Taoiseach (Prime Minister) Leo Varadkar announced that the new country's general elections will be held on Saturday 8 February.
It will be the first time in over a century that Saturdat is chosen as polling day.
Varadkar went to see the country's President Michael D Higgins to ask him dissolve the 32nd Dail. 
After President Higgins dissolved the Dail, Mr Varadkar said the election would happen at the best time for the country. "Now is that time", he said, adding: "There will be no hard border, citizens' rights have been protected and the Common Travel Area will remain in place." He was referring to the Brexit agreement achieved which will mark the exit of the UK from the European Union.
Varadkar said the next priority is to secure a free-trade agreement between the EU, including Ireland, and the United Kingdom, that protected the Irish economy.