ISIS returnee Omaima Abdi sentenced to several years in prison in Germany
ISIS returnee Omaima Abdi will remain in prison for a total of four years. The Higher Regional Court of Hamburg yesterday sentenced her again for having enslaved Yazidis clean her apartment during her stay in northern Syria in 2016.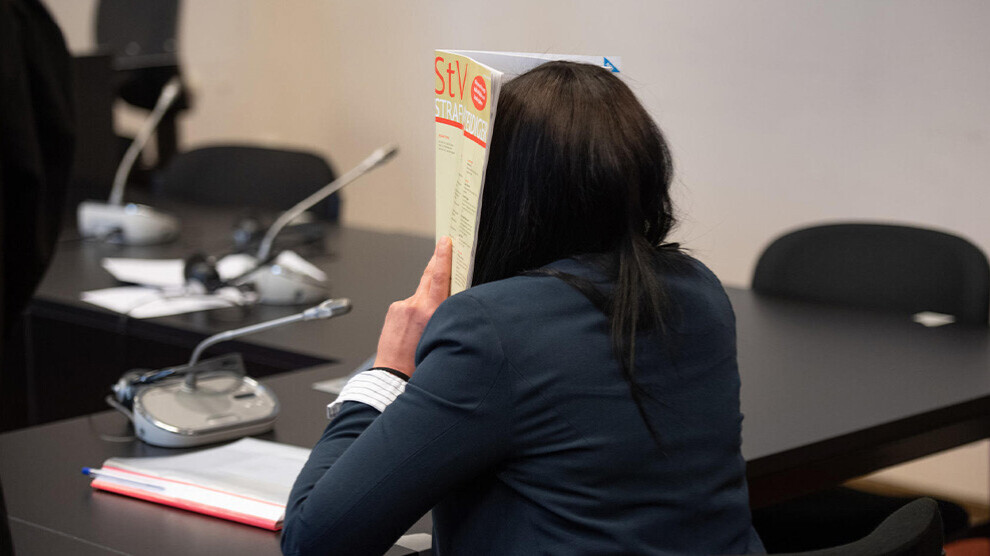 In the trial for the enslavement of two Yazidi women in northern Syria, the ISIS returnee Omaima Abdi from Hamburg has been sentenced to a total term of imprisonment of four years. The Higher Regional Court (OLG) was convinced that Abdi, as a member of the terrorist militia "Islamic State" (ISIS), aided and abetted a crime against humanity in the form of enslavement under the International Criminal Code.
Included in the total prison sentence was an already final sentence of three and a half years, which she is currently serving. After agreeing on a sentencing range, the defendant had admitted at the start of the trial that she had her apartment in the northern Syrian city of Raqqa cleaned by two enslaved Yazidi women in the spring of 2016. "I showed the apartment to the two female slaves and told them which area to clean," a statement said. It was clear to her, it said, that the two Yazidis were in the apartment against their will. They were brought to Abdi's apartment by ISIS returnee Sarah Onidi, also from Germany, who was sentenced in Düsseldorf in June to six and a half years in juvenile detention for membership in a terrorist organization abroad and crimes against humanity.
Judge: "Finally take responsibility"
In her first trial last year, Abdi had denied the accusation of enslavement. "Finally take responsibility - for your family and also for what you have done," urged the judge Ulrike Taeubner during the sentencing. She accused Abdi of still relativizing and downplaying her actions and blaming others. Instead of portraying herself as a victim, she should "now take notice of the suffering of the real victims," the judge said. An activist from the feminist organization "Fighting Together - For Self-Determination and Autonomy," who observed the trial yesterday, criticized the sentence against Abdi as "too lenient" because she was an "exposed member of ISIS."
Enslaved Yazidi woman joint plaintiff
Omaima Abdi, now 37, had followed her then-husband, IS jihadist Nadir Hadra, to ISIS-occupied areas in northern Syria from Hamburg in 2015 with three children. Six weeks after their arrival, Hadra was killed in fighting around the town of Kobanê. After his death, Abdi married his friend Denis Cuspert. The Berlin-based rapper, who became known as "Deso Dogg," had joined ISIS in 2014 and was killed in an airstrike in the eastern Syrian region of Deir ez-Zor in January 2018. One of the enslaved Yazidis, who was 14 years old at the time, was a joint plaintiff in the case. She was able to describe exactly how Abdi had lived in Raqqa, whereupon she first admitted to abusing the Yazidis as cleaners. 
Years of unchallenged life after return
Omaima Abdi, now a mother of four, returned to Germany from ISIS territory in August 2016. She then lived unmolested from prosecution in the south of Hamburg and worked as an event manager and translator. Only after research by Lebanese journalist Jenan Moussa was she arrested in September 2019.