Italians for Afrin occupy the Turkish Consulate in Venice
In the Italian city of Venice, a group of Italians occupied the Turkish Consulate in protest at the attacks against Afrin.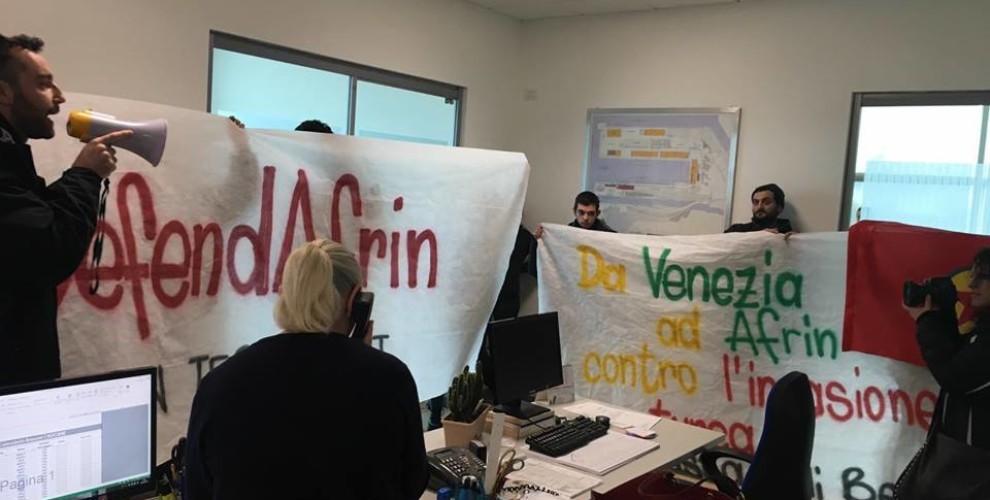 A group of Italians staged a demonstration at the Turkish Consulate in Mestre commune in Venice city.
Holding banners that read "Defend Afrin" and "Terrorist Erdoğan", demonstrators unfurled PKK flag in front of the "Turkish Republic Consulate" signboard on the wall, which they painted in red.
Recalling that the Turkish state has been attacking Afrin together with ISIS gangs for two months now, demonstrators urged the Italian government to act in order for Turkish attacks on Afrin to stop.