Italy-wide protests against Turkish war policy
In dozens of Italian cities there have been protests against the war crimes and occupation attacks of the Turkish state in Kurdistan.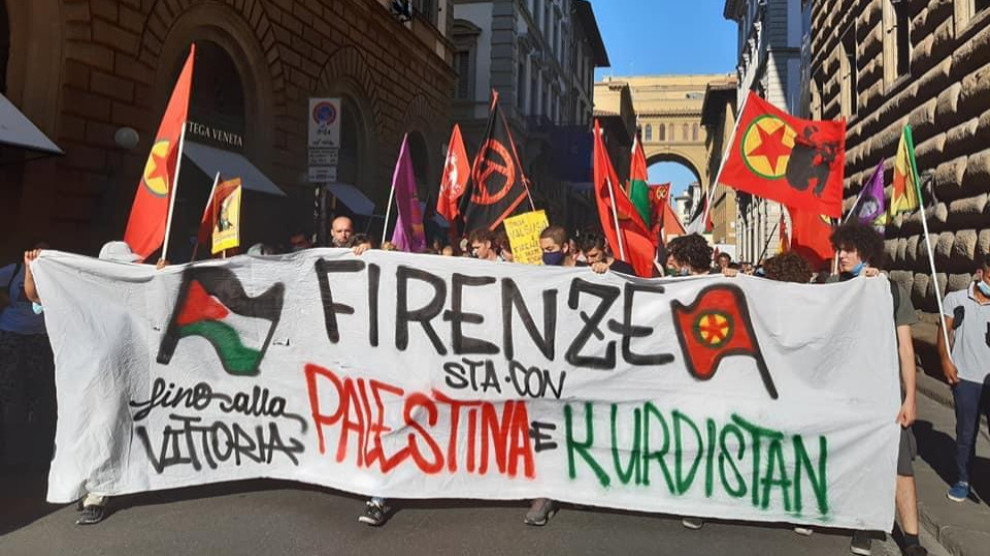 In Italy too, many people took to the streets on Saturday to protest against Turkish war policy. The Erdogan regime's extermination mania has taken on a new dimension over the past two weeks. The Maxmur refugee camp and the Yazidi settlement Shengal have been bombed, while in Kobanê and Sulaymaniyah people have been killed by armed drones. On the other hand, the guerrilla area of Haftanin is being bombed and Kurdish civil society is being crushed with raids and arrests within Turkey. More and more civilians are also falling victim to Turkish aggression.
During the protests in Alessandria, Bologna, Bolzano, Campobasso, Florence, Ivrea, Livorno, Milan, Nuaro, Palermo, Parma, Regusa, Rome, Catania, Riace, Naples, Bari and Volantino, freedom for political prisoners was also demanded.
At a rally in Rome, activist Yilmaz Orkan said in a speech: "The Turkish state is bombing Kurdistan with the latest weapons technology, killing women and children. Erdogan wants to burn down and destroy everything that is related to Kurdish identity."
Besides pictures of Abdullah Öcalan and flags of PKK, KCK, YPG and YPJ, photos of the three Kurdish activists who died on Tuesday in a targeted drone attack in Kobanê were displayed during the actions.