Jailed politician Aysel Tuğluk is having further trouble with speaking and reading
Aysel Tuğluk's brother Alaattin Tuğluk said that the health of the jailed Kurdish politician is getting worse day by day. "She cannot get up, cannot read a book, cannot communicate, cannot watch TV and does not talk to anyone," her brother revealed.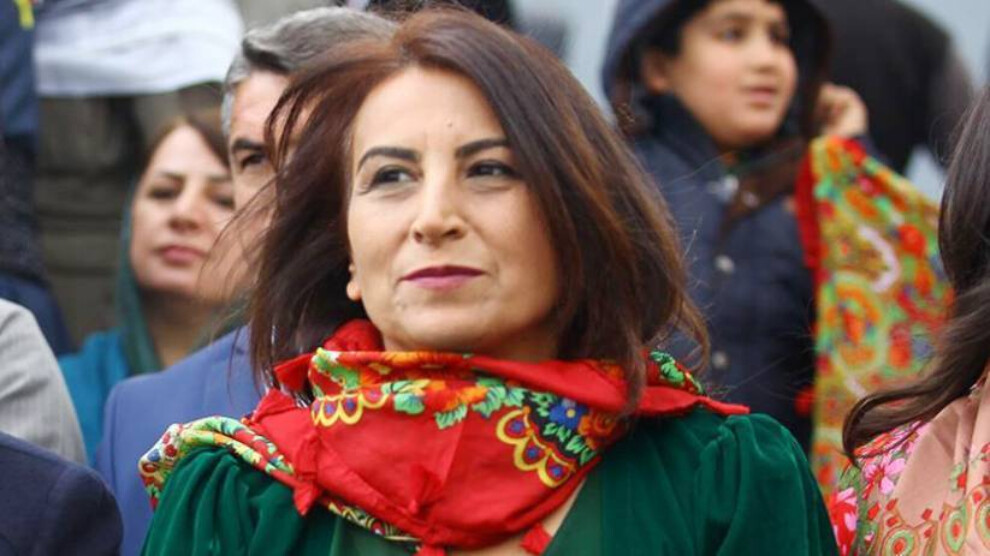 Aysel Tuğluk, one of the prominent Kurdish politicians known for her struggle and the first female co-chair of a political party in Turkey, has been held in Kocaeli Kandıra F Type Closed Prison for more than 5 years. Since the racist attack on her mother's funeral on September 13, 2017, Tuğluk's health condition has started to deteriorate. The veteran politician and human rights lawyer has recently been diagnosed with dementia.
Kocaeli University issued a report in March saying she could not remain in prison alone. However, the Istanbul Forensic Medicine Institution (ATK) issued a contradicting report in September, leading thousands of women to demand Tuğluk's freedom through various campaigns. In the latest campaign titled "1000 Women for Aysel Tuğluk", women are currently calling for Tuğluk's immediate release. As part of the campaign, thousands of social media users have expressed their support and solidarity and demanded Tuğluk's release under the hashtag #BinlerceAyseliz (We are thousands of Aysels).
After a visit to his sister, the Kurdish politician's elder brother, Alaattin Tuğluk, revealed that while only closed visits were allowed until 2 months ago, open visitations have been allowed once a month for the last 2 months. Alaattin Tuğluk visits his sister in prison every week now. "Her bodily movements have slowed down a lot. During closed visits, we talk on the phone through a glass wall. It takes time for her to pick up the phone and take it to her ear. We waited patiently at that time. Then when she starts talking, she forgets people. She does not remember some acquaintances, not even very close ones. At our last meeting, she wanted to see me to the door. I guess she forgot where she was. Prison guards showed her the way. This saddened me a lot. Her condition is getting worse. It wasn't like this before."
'Unable to read or to get out of bed'
Alaattin Tuğluk said that the Kurdish politician had been doing sports in her ward before but could not do this even for the last 3 months. Accordingly, his sister cannot get out of bed and cannot read a book. "She does not communicate, does not watch TV and does not talk to anyone. When I asked her if she read books, she replied 'I can't read'. She has no social activities at the moment."
'A new diagnostic'
Alaattin Tuğluk unveiled that a new diagnosis process (whether she is healthy or not) has started after her lawyers applied to higher authorities concerning the two contradictory reports of the medical institutions. Brother Tuğluk pointed out that the Istanbul Forensic Medicine Institution rejected the reports submitted.  
"I want my sister to be treated. I want her to be treated, whether through a stay of execution or house arrest. This is not a kind of treatment that can be offered under prison conditions. It's very risky. Prison is not a place where you can maintain various behaviours. Physical activities should be increased to fight this disease. She has to go out and move. The brain function must not stop. I'm just trying to attain our legal rights," he said.
'Forensic Medicine Institution will issue a final report'
Alaattin Tuğluk said that his sister is going to a hospital for a re-diagnosis and a new report will be prepared to be submitted to the forensic medicine institution. Since the hospitals in Kocaeli are insufficient for a diagnosis, the Kurdish politician has been taken to the Bakırköy Psychiatric Hospital in Istanbul.
'I want her to visit my mother's grave'
Underlining that it is not morally right to deliberately leave the veteran politician for dead, Alaattin Tuğluk recalled the attack on their mother Hatun Tuğluk's funeral. He noted that his only wish was to enable treatment for his sister.
"Let Aysel come out and cry a little at my mother's grave," he concluded.