Newroz message from Julie Ward MEP
"Kurds want a just peace and I know that the key to this is for the Turkish government to end the inhumane isolation of Abdullah Ocalan and resume the peace negotiations that it abandoned in April 2015.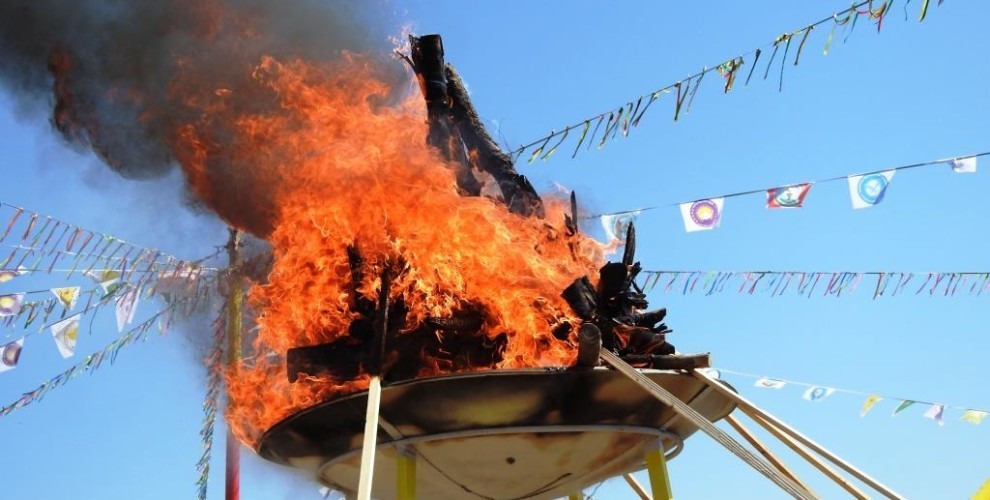 Julie Ward, European Parliament member for North West England has sent a message to Kurds to mark Newroz 2019.
"As a Member of the European Parliament for North West England - said Ward - I've been very proud to work with local Kurds and their supporters, and take up the human rights and related issues facing the Kurdish freedom movement, in the European Parliament and elsewhere."
Ward recalled that "two weeks ago, I raised the systematic violations of the Turkish state against the Kurdish people in a debate on the annual report that the European Parliament produces to evaluate the accession process of Turkey. In that report, my Socialist and Democrat colleague, Kati Piri, the rapporteur, called for a suspension of accession talks because of the deterioration of democracy, human rights and rule of law in Turkey."
Ward also recalled as "last year, when Turkey launched its attack against Afrin, many of my colleagues mobilised against the Turkish aggression, which created a new group of IDPs - Internally Displaced People - who were forced to flee and find refuge elsewhere."
The death of the feminist and eco-activist, Anna Campbell, as a result of the Turkish air strikes on Afrin, said Julie Ward MEP, "is particularly hard to bear, as Anna had joined the YPJ as part of the women's revolution in Rojava, the site of one of the most inspiring democratic projects to build sustainable peaceful and equal societies. Anna's body still lies under the rubble in Afrin and I have been working with her family to put pressure on the U.K. government to recover her remains and organise repatriation."
In January 2019, Ward went to Amed (Diyarbakir) to try and visit HDP Hakkari MP Leyla Guven who was still imprisoned and already debilitated by her long hunger strike.
"Kurds want a just peace - said Ward MEP - and I know that the key to this is for the Turkish government to end the inhumane isolation of Abdullah Ocalan and resume the peace negotiations that it abandoned in April 2015. I led the high-level Imrali delegation in 2017 that drew attention to Mr Ocalan's case. I also twinned with HDP Deputy Leyla Birlik who was released in January 2017 shortly after I demanded to see her in Silivri Prison."
Ward MEP added: "I am now awaiting a meeting with Kurdish feminist artist Zehra Dogan who I was twinned with as part of a project organised by Human Rights Watch and the Committee for the Protection of Journalists. Zehra has recently been released after nearly 600 days in jail for painting a picture of the destroyed Kurdish border city of Nusaybin."
As to what Ward has learned from her involvement in the Kurdish struggle is "how strong, resilient, warm and kind the Kurds people are. I am humbled to see how easily Kurdish people make one feel at home. As a feminist, I also admire their commitment to gender equality."
Ward ended her message saying: "It is my intention to continue supporting the Kurdish cause, regardless of Brexit, although I hope that the U.K. does remain a member of the EU as the European Parliament is a powerful platform for solidarity with the Kurds. Nearly every time I am in Strasbourg for our plenary sessions I meet with Kurdish activists, including hunger strikers and I have twice been to meet with officials from the Council of Europe's Committee for the Prevention of Torture to press Mr Ocalan's case."