KCDK-E calls for solidarity with Piroğlu facing extradition to Turkey
A revolutionary from Turkey, Ecevit Piroğlu, is in custody in Serbia, facing extradition to Turkey where he is likely to serve at least thirty years in prison.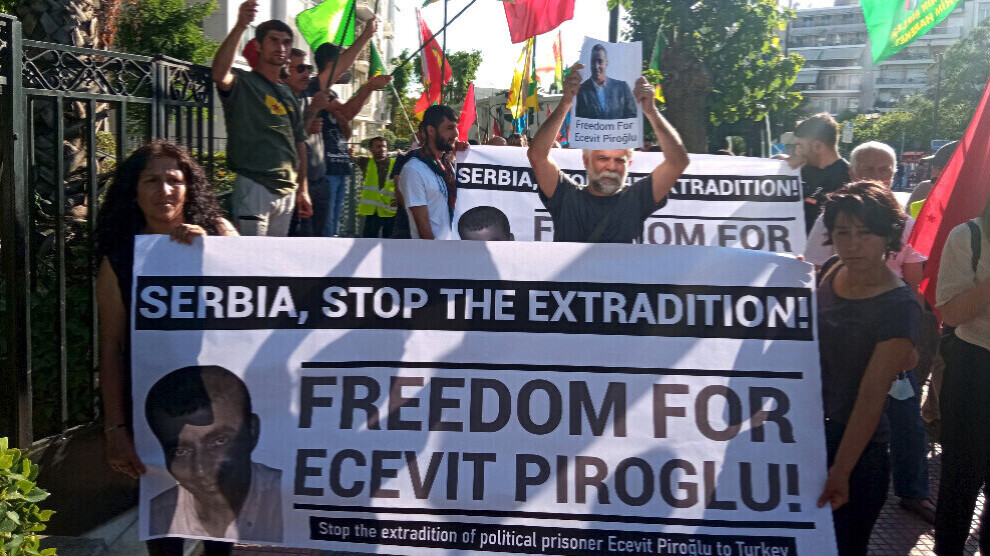 Ecevit Piroğlu has been politically active since 1992 and worked, among other things, for the Human Rights Association (IHD) in Turkey. Over the years, he has been imprisoned several times for his political work. In 2021, he applied for political asylum in Serbia after being accused of terrorism in connection with the Gezi uprising of 2013. Before leaving for Serbia, Piroğlu fought against ISIS in northern Syria. When he landed in Belgrade, he was arrested and went on hunger strike last June. In October, the Court of Appeal in Belgrade overturned a lower court's decision to extradite Ecevit Piroğlu to Turkey. The activist remains in custody, facing at least thirty years in prison in Turkey.
In a written statement on Friday, the European Kurdish Democratic Societies Congress (KCDK-E) spoke out against the Serbian threat to extradite Piroğlu.
"Ecevit Piroğlu, a friend of peoples, a Gezi Park protester, a defender of democracy and freedoms who fought ISIS, is currently being tried in Serbia because of the impositions and pressures of the Turkish state. Serbia wants to extradite him to the fascist Turkish state," KCDK-E noted.
The statement continued: "Ecevit Piroğlu has been imprisoned in Serbia for two years. Although his extradition has been temporarily halted as a result of revolutionary popular reactions and international efforts, he might still be extradited to Turkey."
KCDK-E remarked that repeated appeals addressed to the Serbian state warned about the threats posed by Piroğlu's extradition to the Turkish state, which, it said, is governed by a fascist regime that does not respect justice and laws and implements enemy law against those who do not think like itself.
"In his defence, Ecevit Piroğlu stated that dictator Erdogan and the fascist AKP-MHP regime turned Turkey into an open prison for peoples and usurped freedoms. His extradition to Turkey means a lifetime in prison for him," said KCDK-E.
Remarking that Piroğlu should not be handed over to Turkey, KCDK-E called on the public to show solidarity with him to avoid his extradition.
The statement added that demonstrations would be staged for Piroğlu together with the Democratic Forces' Union in Frankfurt, Stuttgart, Cologne, Vienna, Bern and Paris on June 7.