KCDK-E: Today is national mourning day for Til Rifat victims
The KCDK-E called to join the two-day national mourning announced by the Autonomous Administration of Northern Syria to protest the massacre of children carried out by the Turkish state in Til Rifat on 2 December.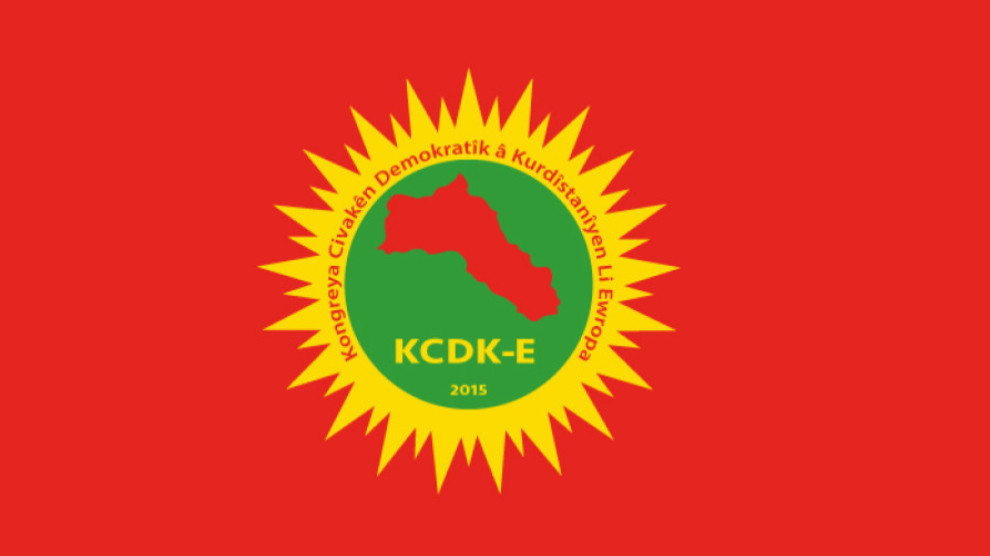 In a written statement, the KCDK-E co-presidency council said: "The Northern Syrian Autonomous Administration declared a two-day mourning to pay respect to the 10 victims, 8 of them children, of the latest Turkish massacre."
The statement continued: "The colonialist Turkish state continues its massacres in Kurdistan before the eyes of the world with no respect for law, ethical values, conscience. As it has done before, by taking strength from the silence of the world, Turkey has carried out yet another massacre in Til Rifat: 10 civilians including 8 children were murdered on 2 December thus further increasing the anger and pain of our people. While the silence of the world is the basis for the new massacres of the Turkish state, human values ​​are undermined."
The KCDK-E said that in line with the Rojava Autonomous Administration declaration of two days of mourning, it will join the call and appeal to everybody in Europe to "wear a black ribbons during the actions and demonstrations scheduled."
Furthermore, the KCDK-E said it "will carry the pictures of the murdered children at all actions and events planned for the two-day mourning. Black ribbons will be available in all our community centers in all European countries, Japan, Canada and Australia for activists and friends to wear to condemn this silence."
KCDK-E also said that "UNICEF's statement is positive but inadequate. We call on all human rights, children's rights institutions and UNICEF to take an active stance against massacres of childrend and condemn the Turkish state. Again, we call on all people with conscience to raise their voices against these massacres."
Reminding that the NATO summit is underway in London, KCDK-E said: "As part of NATO, the Turkish army carried out a massacre before the eyes of international forces. We condemn the barbarous massacre of the occupying Turkish state as KCDK-E. We declare December 4 national mourning all over the world."