KNK celebrated its 20th anniversary
The Kurdistan National Congress (KNK) held a party to mark its's 20th anniversary.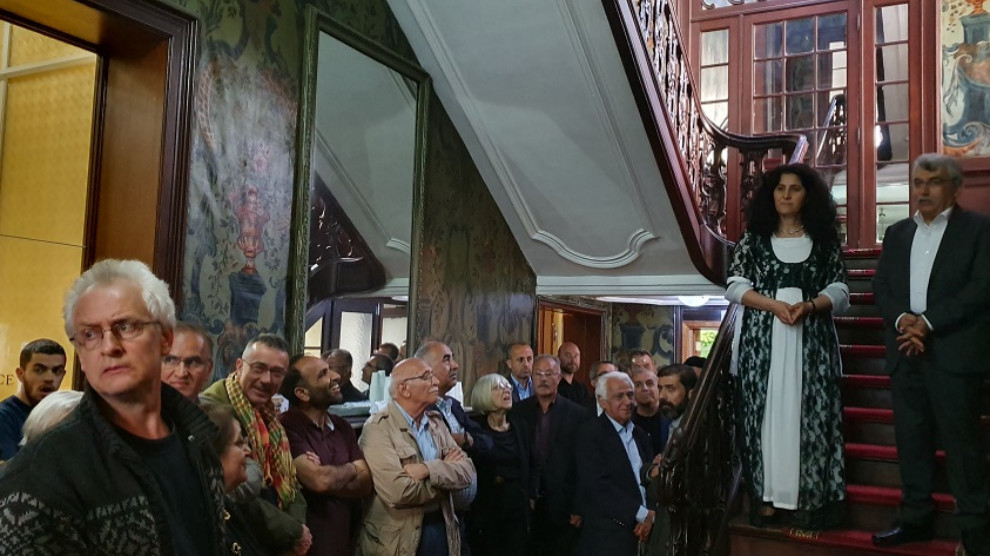 Founded in 1999, the KNK had as its main task the achievement of inter-Kurdish unity. The party was held in its building in Brussels. KNK members, executives and friends in Belgium were invited to the reception.
KNK co-chair Nilüfer Koç celebrated the 20th anniversary of the KNK in a short welcoming speech addressed to the guests.
Zübeyir Aydar, one of the founders of the KNK, said that despite its shortcomings, the KNK has been conducting a stable work so far. 
"In our 21st year, - he said - we hope to be able to gather all our components and all the representatives of Kurdistan under this roof. This is our hope. This is what we need. This period demands this from us".
Aydar added: "We need this union. (Unity among Kurds) It has been the dream of our intellectuals for hundreds of years."