KON-MED calls for participation in Berlin rally against invasion attacks
Kurdish umbrella organisation KON-MED denounced the invasion attacks of AKP-MHP fascist bloc and said, "We call everyone to participate in the action to be held in Berlin on July 28, with the spirit of mobilisation."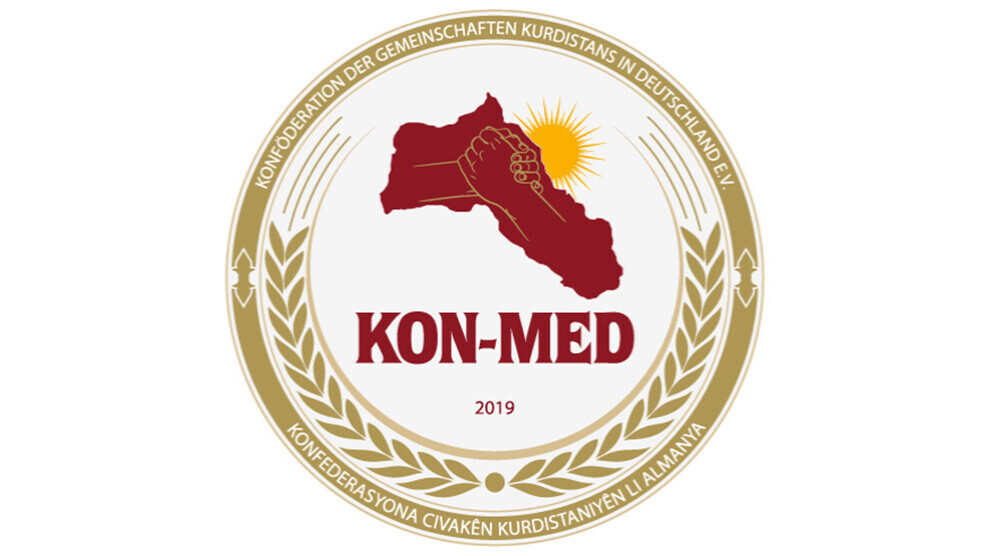 The Confederation of Kurdistan Societies in Germany (Konfederasyona Civakên Kurdistanîyên li Almanya-KON-MED) released a statement pointing out the Turkish state's invasion attacks on South Kurdistan and stressed that the Turkish army had used chemical weapons in the attacks. The statement noted that many civilians were slaughtered and many villages and agricultural fields were targeted by Turkish troops.
"What a pity that all the world countries, especially the states in the region, neglect this genocidal war" said KON-MED and warned that AKP-MHP fascism poses a great danger against the Middle East peoples.
The statement included the following:
"We call on all NATO partners to stand against the fascist Turkish state's terrorism in order to stop fascist Turkish attacks on South Kurdistan and expel all ISIS-minded Turkish troops from Kurdistan territories immediately.
We, as KON-MED, call on all Kurdish people, all of our fellows and comrades to participate in the action –with the spirit of a mobilisation– to be launched in front of American Consulate in Berlin on July 28 at 11.00 a.m., under the guidance of Free Kurdistan Federation of East Germany (FED-KURD)."