Kurdish activist threatened with deportation to Turkey on death fast in Sweden
A week ago, Kurdish activist Zinar Bozkurt was arrested in Sweden to be deported to Turkey. Although the Migration Board wants to re-examine his asylum application, he is not getting out of deportation detention.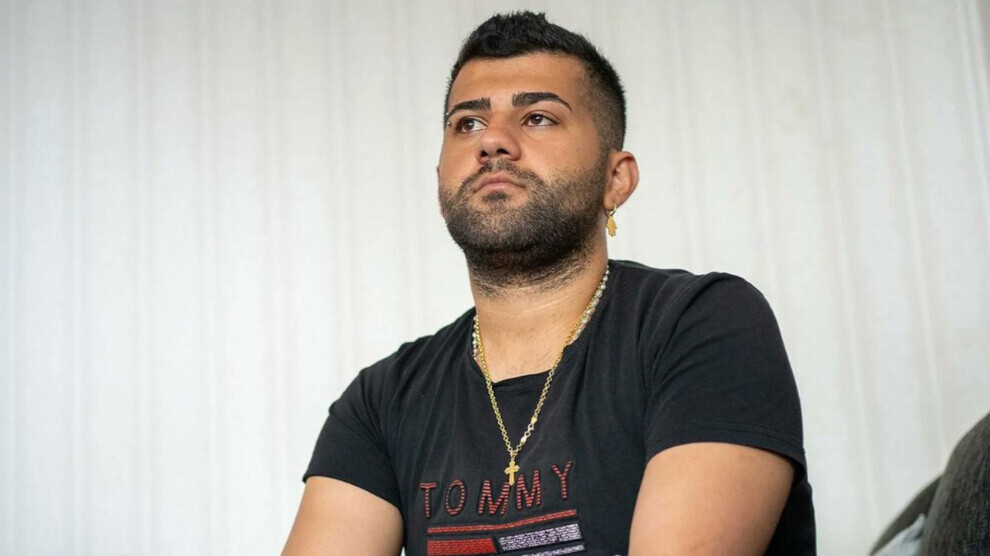 Representatives of Sweden, Finland and Turkey met in Helsinki on Friday for a follow-up meeting to the NATO Memorandum of Madrid. It was the first trilateral discussion on the NATO accession of the two countries from the North, where concrete steps for the implementation of the memorandum were discussed. Stockholm and Helsinki decided to become part of the defence alliance after the Russian attack on Ukraine. But Turkey vehemently opposed the necessary admission process.
Ankara objected to restrictions on arms deliveries to Turkey and accused both states of being "hotbeds of terror" and not supporting enough the "fight against terrorist organisations" - meaning the Kurdistan Workers' Party (PKK) and the People's Defense Units (YPG). One of Ankara's main conditions for the Turkish government to lift its no to Sweden's and Finland's NATO accession was the expansion of intelligence cooperation and the extradition of alleged "terrorists". As part of the Madrid Memorandum, Turkey then submitted a list of people to be extradited by the Scandinavian countries. In August, a Turk convicted of alleged fraud was extradited by Sweden.
Around the same time as Friday's meeting in Helsinki, Kurdish activist Mehmet Zinar Bozkurt declared that he had entered a "death fast". The 26-year-old has lived in Sweden for eight years, but has been in Källered deportation prison south of Gothenburg since Friday before. He is also to be deported to Turkey, although he faces imprisonment and torture there. Since his arrest, Bozkurt has already been on a hunger strike.
In his asylum application, Bozkurt claimed to be persecuted in Turkey because of his identity as a Kurd, his homosexuality and his commitment to the HDP. The Swedish Migration Board argued otherwise, however, and was proven right in court. The decisive factor was that Bozkurt, according to the Swedish secret service Säpo, is said to have links to the PKK. During interrogation, the authority accused him of sympathising with the HDP and the YPG/YPJ, as well as posting on digital media about the fight against ISIS in Kobanê.
On Wednesday, the Swedish Migration Board temporarily suspended the deportation proceedings against Bozkurt in order to conduct a new asylum procedure and examine new grounds. However, Bozkurt is still not allowed to leave the deportation prison - because he has been classified as a "security risk" by the Säpo. This is also the reason for his decision to turn the hunger strike into a death fast. He appealed to the public on Twitter: "Help me raise my voice."
Hej alla mina kära vänner. fortfarandet jag är kvar i förvaret jag blev inte fri snälla ni få hjälpa mig höja min röst. i dag blev 6 dagar som jag hungerstrejkat jag slutat dricka vatten ,vatten med socker , och salt.Jag gick på in dödsfasta.

— Znar Bozkurt (@maria_mebarak) August 26, 2022
Meanwhile, the activist's lawyers have appealed to the European Court of Human Rights (ECtHR) and the UN Committee against Torture to ensure Bozkurt's release. "We believe that the motive of the handling of our client is purely political and we want to obtain a legal decision to the effect that deportation is unlawful," explained lawyer Abdullah Deveci. Although Bozkurt is not on the list submitted by Turkey to Sweden, he is one of the cases that have attracted a lot of media attention in both Sweden and Turkey. Swedish human rights activists have launched a petition demanding that the country's authorities release Bozkurt and grant him the right to stay.