Kurdish musician Çiya Şenses detained in Istanbul
Kurdish musician Çiya Şenses has been detained in a morning raid on his apartment in Istanbul. Authorities do not provide any information about the background as the investigation file was classified as confidential.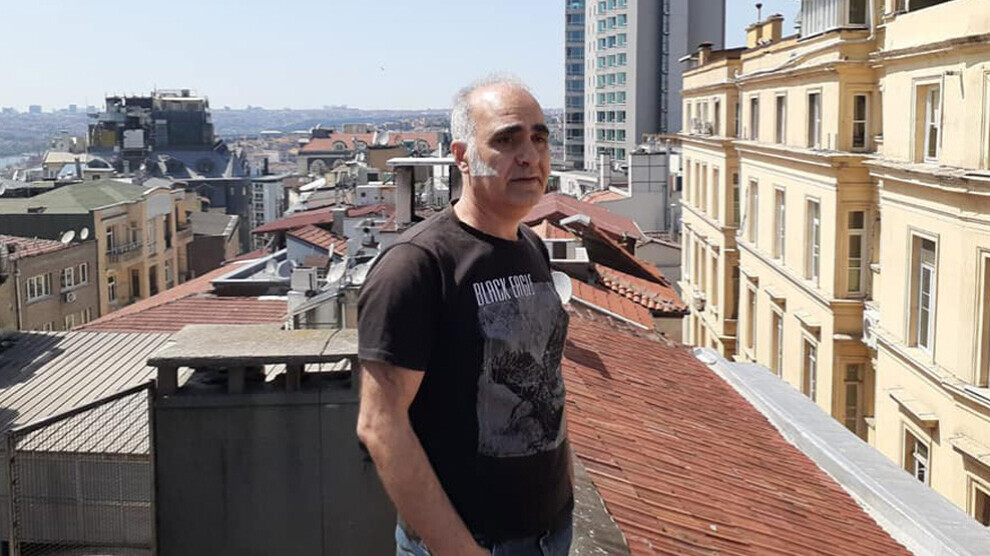 Kurdish singer and musician Çiya Şenses has been detained in Istanbul. The arrest took place on Friday morning as part of a police raid on the artist's apartment. Information about the background was not given by the Istanbul security authorities.
However, it was learned that the investigation file against Şenses has been classified. Due to a corresponding confidentiality order, even lawyers have no access to the file. The measure is a common method used by the Turkish judiciary to torpedo the defense.
Şenses has been held at Vatan police headquarters in Istanbul's Fatih district, which is notorious as a torture center. Kurdish authorities fear that more arrests could occur in the run-up to the Newroz celebrations this coming weekend.
About Çiya Şenses
Çiya Şenses comes from the Kurtalan district of Siirt province. He is the brother of the well-known singer Rojda. Both are among the founding members of the music group Koma Gulên Xerzan. Şenses is organized in the Istanbul Mesopotamia Cultural Center (Navenda Çanda Mezopotamya, MKM). The institution has been an important cornerstone in the defense of the Kurdish language and culture since its founding over thirty years ago. Despite oppression and denial, the MKM has managed to produce valuable contributions in response to the assimilation of Kurdish identity in the fields of music, theater, dance, film, and literature over the past three decades.