Kurdish politician Aysel Doğan to be buried in Dersim
The remains of Aysel Doğan arrived in Diyarbakır this morning, from Germany, before heading to her hometown of Dersim.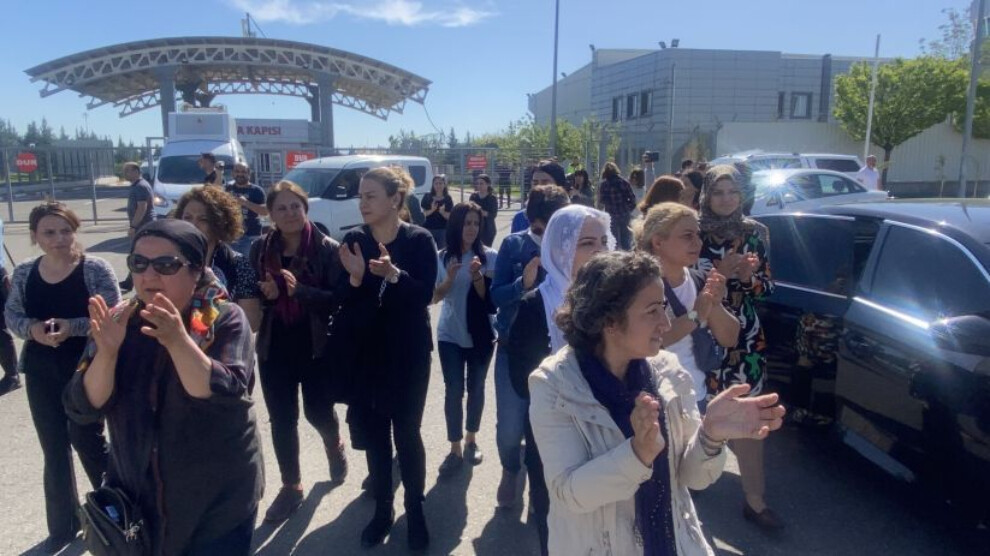 Kurdish politician Aysel Doğan, who lost her life in Germany on April 11, was saluted at a ceremony organized by the European Kurdish Women's Movement in Cologne on Friday.
The coffin of the Kurdish politician was then sent back to her hometown, Dersim. Many people flocked to Diyarbakır airport in the morning to salute the coffin of the politician in the first stop of her journey back to her hometown.
The coffin was carried by women on their shoulders and was brought to the area of the city where a convoy set off for Dersim.
Aysel Doğan will be buried at the Municipality Asri Cemetery, with a ceremony to be held at the family home in Gazik District.