Kurdish singer Xalîde detained in Istanbul
Turkish police stormed the apartment of Kurdish Dengbêj singer Xalîde in Istanbul. The musician was beaten and detained.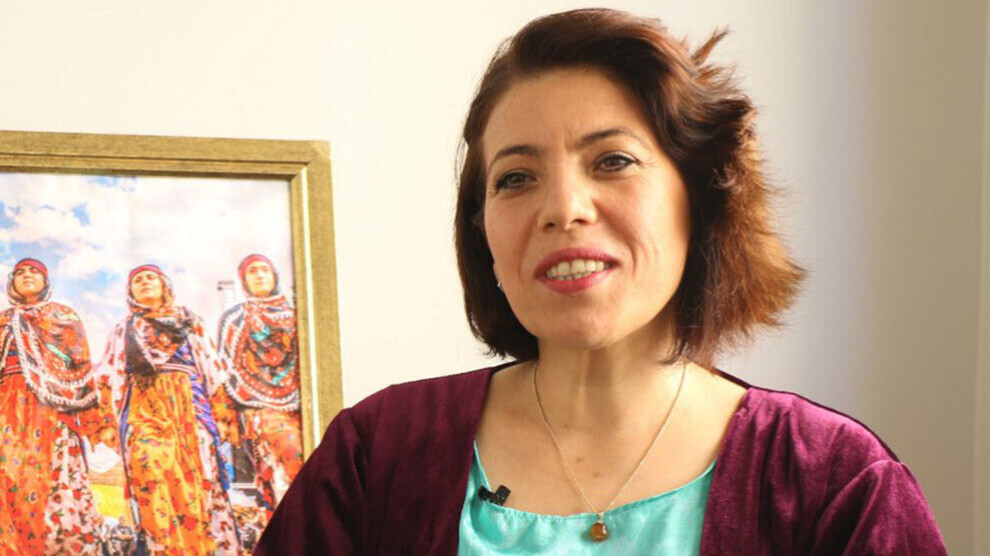 During a raid on her apartment in Istanbul, Kurdish artist Xalîde was taken into custody by the Turkish police on Thursday. Special forces stormed the apartment of the well-known Dengbêj singer as part of an "initiated investigation." The policemen damaged a saz and confiscated music books and books while the musician was beaten with blows. After a two-hour search of the apartment, the musician was taken into. Xalîde is one of the musicians of the Mesopotamian Cultural Center (MKM).
The Mesopotamian Cultural Center was founded in Istanbul in 1991. Its best-known co-founder was the Kurdish writer Musa Anter, who was murdered by the Turkish state in 1992. The cultural center made valuable contributions in the fields of music, theater, dance, film and literature against the assimilation and ignorance to which Kurdish culture is subjected, especially in Turkey. After Istanbul, branches were established in several Kurdish cities, all of which have since been closed again by the Erdoğan regime.