Kurdistan Alliance calls for solidarity with earthquake victims
"We call our people to solidarity with earthquake survivors, despite the government obstacles," said the Kurdistan Alliance Work.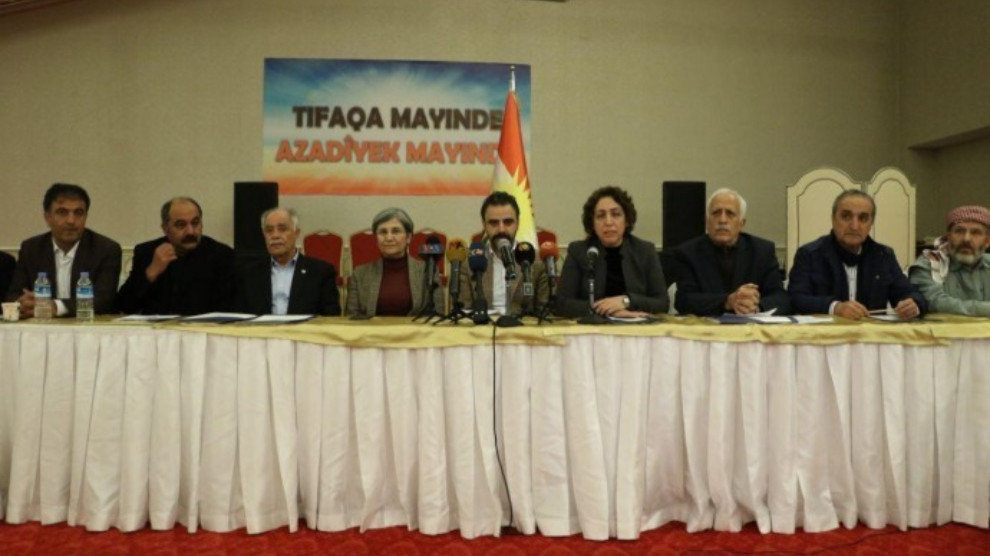 The Kurdistan Alliance Work issued a written statement about the Elazığ earthquake which claimed the life of 41 people and wounded over 1600.
The statement offered condolences to the relatives of those who lost their lives and added: "We call on our people to continue to express their solidarity with earthquake survivors despite the obstacles of the government. It is an utter scandal that the Elazığ Governorate rejected 2 trucks of aid sent by the HDP-run Ergani Municipality to the earthquake survivors."
The statement also recalled that the government "pays no attention to the repeated warnings of scientists. This territory is on the same 'East Anatolian Fault Line' which caused the earthquake in Istanbul. Books have been published on this subject. Unfortunately, not much has been done. Just like in Istanbul. It is not nature which kills but the inactivity of the government."