Kurds in Graz condemn killing of KNK South Kurdistan Representative
Kurds came together in Graz to condemn the killing of the KNK South Kurdistan Representative and protest the attacks developed by the Turkish state in cooperation with the KDP.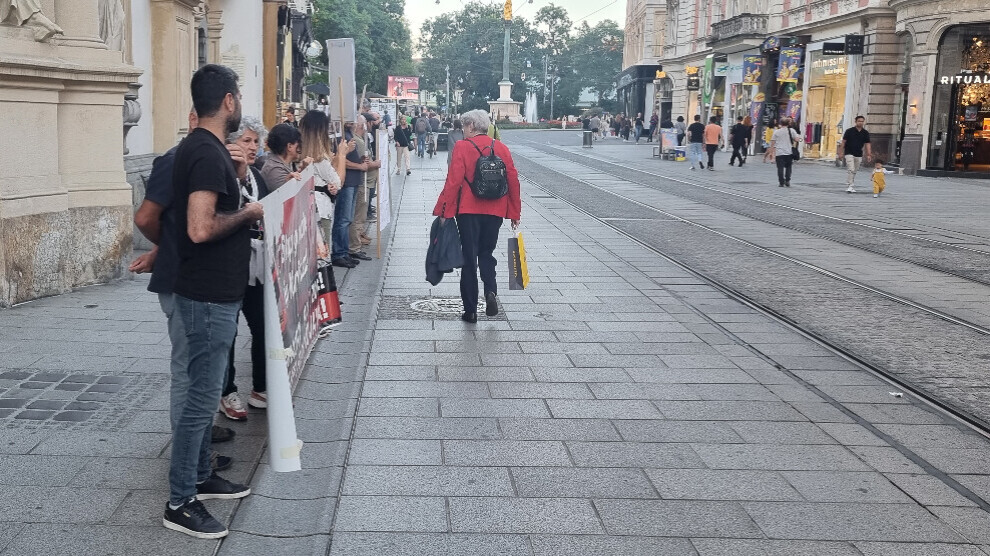 Kurds gathered in Herrengasse in Graz to protest the armed attack on the KNK South Kurdistan representative office in Hewlêr, the killing of KNK representative Deniz Cevdet Bülbün as well as the drone attack by the occupying Turkish state on Sulaymaniyah Airport.
Drawing attention to the betrayal and cooperation of the KDP-Barzani family in the attacks, the protesters underlined that they would increase the resistance and ensure Kurdish unity.