Kurds in Munich protest attack by KDP against guerrillas in Sîdekan
KDP's attack against the Kurdistan Freedom Guerrillas in the Sîdekan area was protested in Munich.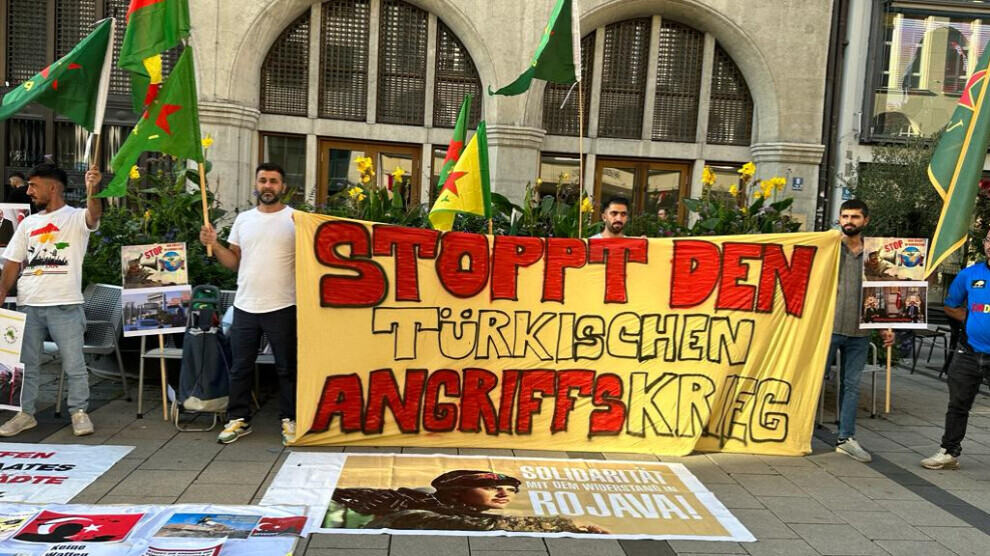 Kurds gathered in the city center of Munich to attend the protest organized by the Munich Youth Initiative and the Democratic Kurdish Community Center, and held a rally against genocidal attacks.
The crowd, who came together on Friday evening, condemned the attack carried out by the Turkish state and called on all international human rights organizations to put pressure on the Turkish state to stop these attacks.
The attack of the KDP in cooperation with the Turkish state on the guerrilla positions in the Sîdekan area was condemned by activists who called on everyone to raise their voice.