Lawyer Aytaç Ünsal ends death fast on day 215
After 215 days of death fast for a fair trial, lawyer Aytaç Ünsal has ended his hunger strike.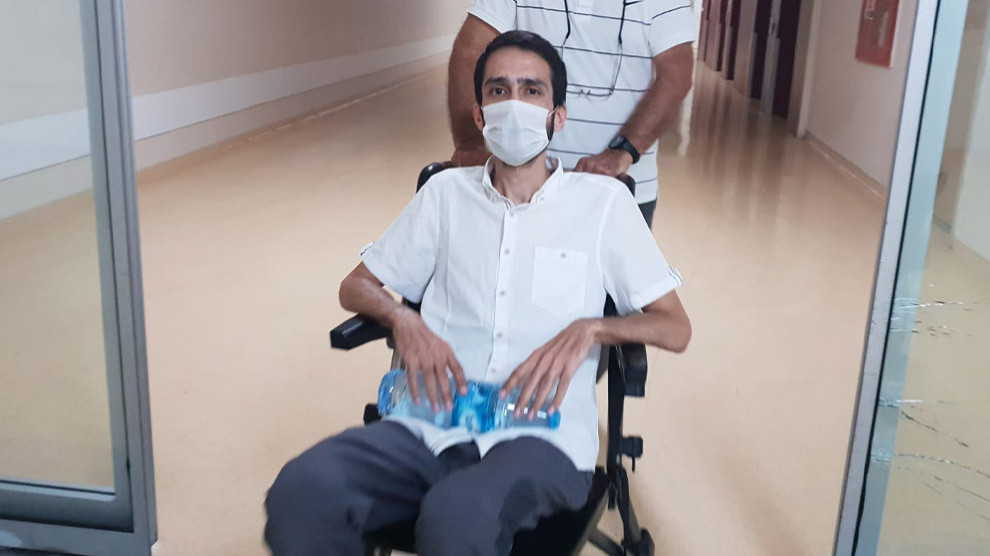 Relatives of Aytaç Ünsal announced in Istanbul on Friday that the lawyer has ended his death fast on day 215. Until yesterday, the 32-year-old lawyer was still in a hospital where he had been hospitalized against his will since the end of July. In the evening he was surprisingly released after the Turkish Court of Cassation ordered the suspension of the execution of his prison sentence.
The court justified its decision with the fact that there is a concrete risk for Ünsal to take damage to life. It was initially unclear whether the appeal proceedings for the reconsideration of the verdict of ten and a half years imprisonment against the lawyer were thus concluded or still pending.
His wife and professional colleague Didem Baydar Ünsal announced that Aytaç Ünsal had meanwhile agreed to medical treatment by independent doctors. It is not known when and where this will take place.
Background
Ünsal had gone on hunger strike in February together with other imprisoned colleagues for a fair trial. On April 5 - the Lawyers Day - he turned his action into a "death fast" together with Ebru Timtik who recently died in Istanbul as a result of a 238-day food deprivation. Both were sentenced to long prison terms due to contradictory statements of a key witness. The statements of defector Berk Ercan led to the arrest of nearly 200 people in Turkey. 
Timtik is the fourth person from the DHKP-C trial who died this year as a result of a death fast. Helin Bölek, soloist of the music band Grup Yorum, died on April 3. She had refused to eat for 288 days in protest against the imprisonment of other band members and a ban on concerts by Grup Yorum. On May 7, Grup Yorum bassist Ibrahim Gökçek died after a 323-day hunger strike. Prior to this, political prisoner Mustafa Koçak who had been sentenced to life imprisonment died on April 24 as a result of a 296-day food deprivation.
RELATED NEWS: