Lawyers submit request to visit Öcalan
Abdullah Öcalan's team of lawyers has again applied for a visit permit for their client, who is imprisoned on the prison island of Imrali.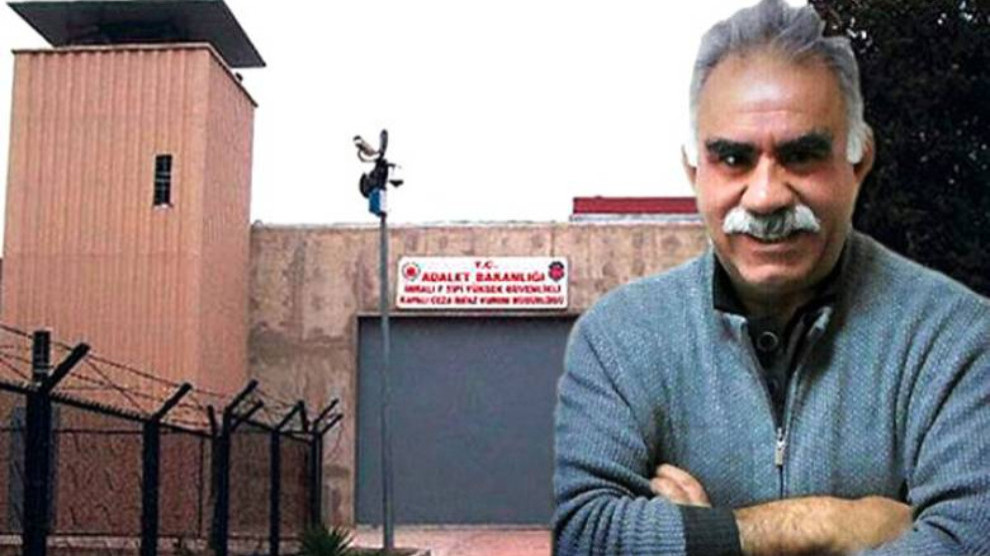 The Turkish state's treatment of Abdullah Öcalan is seen as a yardstick for a solution to the Kurdish question. Just as the AKP/MHP government is currently focusing on war against the Kurds and their freedom movement in all four parts of Kurdistan, Öcalan's isolation is just as absolute.
Öcalan's lawyers Raziye Turgut, Rezan Sarıca, Serbay Köklü and Ibrahim Bilmez from the Asrin Law Office have again applied for permission to visit the Imrali island prison. However, the responsible chief public prosecutor's office in Bursa is playing deaf. Whereas the appearance of the rule of law was preserved in the past, at least with formal statements such as that the coaster was broken down or the weather was too bad, over a hundred applications from the legal office have simply been ignored since 7 August 2019.
Öcalan's fellow prisoners Ömer Hayri Konar, Hamili Yıldırım and Veysi Aktaş are also denied the right to legal assistance. Family members were last able to visit the Imrali prisoners on 3 March. For the first and only time so far, telephone conversations with them were also made possible on 27 April.
This practice was also the subject of criticism of the Imrali detention regime by the Council of Europe's Committee for the Prevention of Torture (CPT). In a report published in August on the situation in the island prison in the Sea of Marmara, the Committee called for a "balance to be struck between security considerations and the basic human rights of the prisoners concerned" and called for a "sustainable system" of regular visits to Imrali by family members and lawyers. However, there is a decision against the prisoners on Imrali to restrict communication, which is renewed every six months - even during the Coronavirus pandemic.
RELATED NEWS: