Leyla Güven: I will be with my people till freedom is achieved
HDP Hakkari MP Leyla Güven sent a message from prison to Jinnews agency. "The darkest moment of the night is the moment closest to the new day. We are very close to success. We are not the ones in a difficult situation," she said.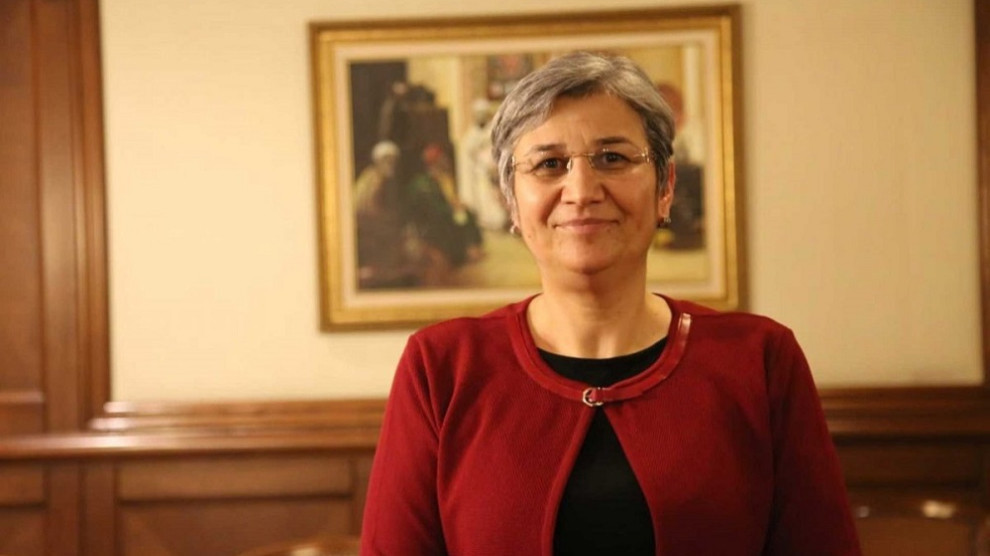 HDP Hakkari MP Leyla Güven, who was stripped of immunity on Thursday, sent a message to Jinnews agency from prison. "We are the representatives of a people whose identity, culture and existence are denied," she said, adding: "It is not easy to represent a people who sacrifice everything to claim its existence."
Güven continued: "But as Kurdish women, we were Sara in Paris, Arin Mirkan in Rojava, Avesta Xabur in Basur and resisted and survived. After all, we are the successors of a tradition of struggle. It is not necessary to be a deputy to represent the Kurdish people. We will continue our struggle in all areas of life, just like our comrades before us."
Güven ended her message with the following words: "As a Kurdish woman I give my word to our people. I will be in every stage of the struggle of the Kurdish people towards freedom. I send my love and respect to all of our people, especially the people of Hakkari. May the hearts of our people be wide. The darkest moment of the night is the moment closest to the new day. We are very close to success. We are not the ones in a difficult situation."