Leyla Guven rejects "state doctor" knocking on her door
DTK Co-chair and HDP MP Leyla Guven, who continues her hunger strike in her home in Amed, rejected to receive a "state doctor" who said he was there to treat her.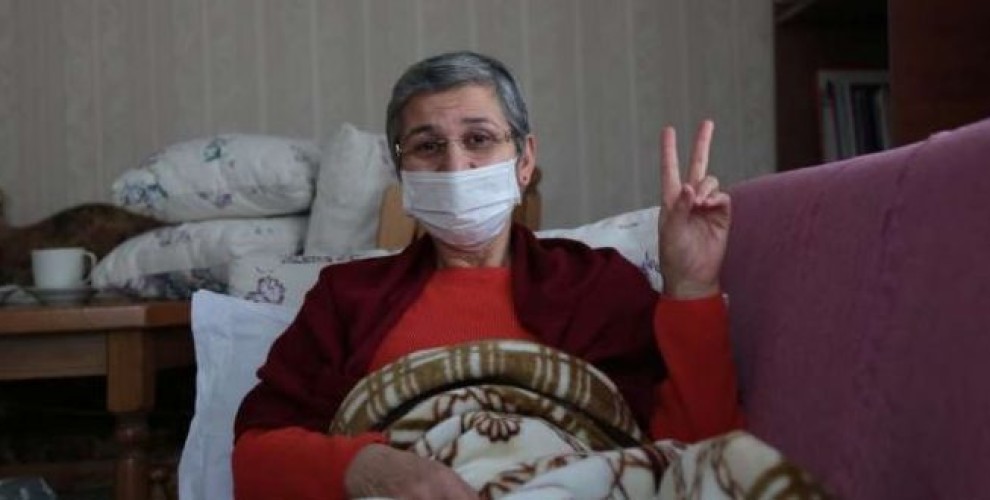 Reports say a doctor went knocking on Leyla Guven's door this morning as her indefinite hunger strike against the isolation imposed on Kurdish People's Leader Abdullah Öcalan continues on day 118.
The man said he had been appointed by the Diyarbakir Province Health Directorate.
The "doctor" presented a document that stated he had been appointed to monitor Guven's daily routine, and Guven rejected him.
The doctor was seen to have equipment to monitor blood pressure, blood sugar levels and a pulse counter, as well as a scale.
Democratic Society Congress (DTK) Co-chair Leyla Guven's indefinite hunger strike started on November 7, 2018 demanding an end to the isolation imposed upon Kurdish People's Leader Abdullah Ocalan continues on day 118.
After Guven started her protest, Mehmet Ocalan met with Kurdish People's Leader Abdullah Ocalan in the Imrali Prison on January 12 but, stating that the visit doesn't indicate the end of the isolation, Leyla Guven said she would continue her hunger strike until Ocalan is allowed to visit regularly with his family and lawyers. Guven was released from prison in a court ruling on her case, and has continued her hunger strike in her home in the Bagcilar neighborhood of Diyarbakir's Baglar district since January 25.
HDP Member Nasir Yagiz, who went on a hunger strike following Guven in the Hewler province of Southern Kurdistan, is on day 105 of his protest. The 14 activists Strasbourg and Imam Sis in Newport, Wales are on day 79, while prisoners who started in December are on day 80. PKK and PAJK prisoners also went on hunger strikes on March 1.
The most recent hunger strikes were launched by HDP Diyarbakir MP Dersim Dag and 5 HDP members on Sunday in the HDP Diyarbakir offices. The building was raided on Interior Minister Suleyman Soylu's orders the night before and the 5 indefinite non-alternating hunger strikers were detained. HDP MP Dersim Dag continues her hunger strike in the HDP offices, and the detained HDP Members Salih Cansever, Ismet Yildiz, Sevican Yasar, Salih Tekin and Bilal Ozgezer in the Diyarbakir Police Directorate.
Support for the hunger strikes and solidarity visits also continue. Writers, intellectuals, artists and politicians visit Leyla Guven every day. Kurdish artists Kadir Cat and Koma Pel member Ilyas Arzu were her most recent visitors. Free Women's Movement (TJA) activists and HDK Mersin, Istanbul and Antalya constituents also visited Guven.