Leyla Guven's mother laid to rest
Leyla Guven's mother Cevriye Guven has been laid to rest in Cihanbeyli, Konya.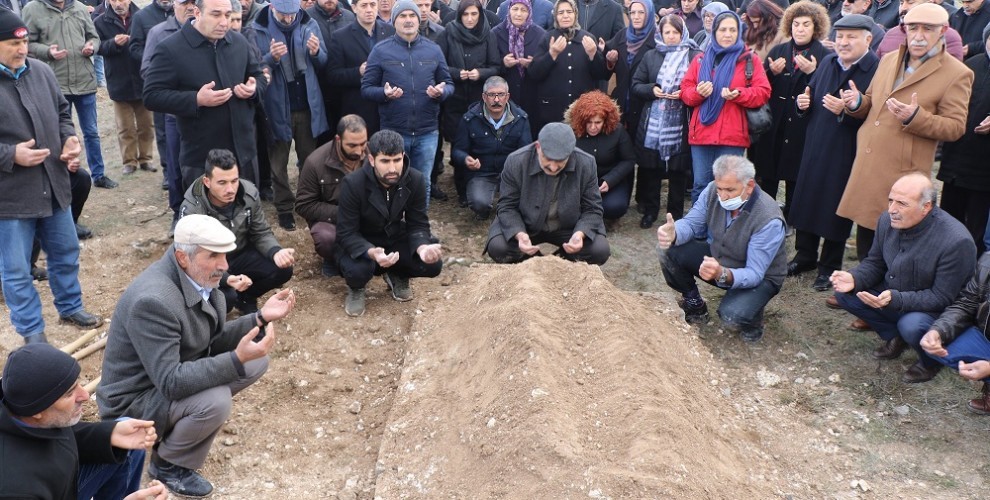 Leyla Guven, who has been on an indefinite and non-alternate hunger strike for 58 days demanding an end to the isolation imposed upon Kurdish People's Leader Abdullah Ocalan, lost her mother Cevriye Guven this morning.
94 years old Cevriye Guven was laid to rest in the cemetery in the Yapali village of Konya's Cihanbeyli district following a religious ceremony. Guven's relatives and HDP Deputy Group Chairperson Fatma Kurtulan, HDP MPs Sevin Coskun, Mehmet Rustu Tiryaki, Huseyin Kacmaz and administrators from various HDP chapters attended the funeral.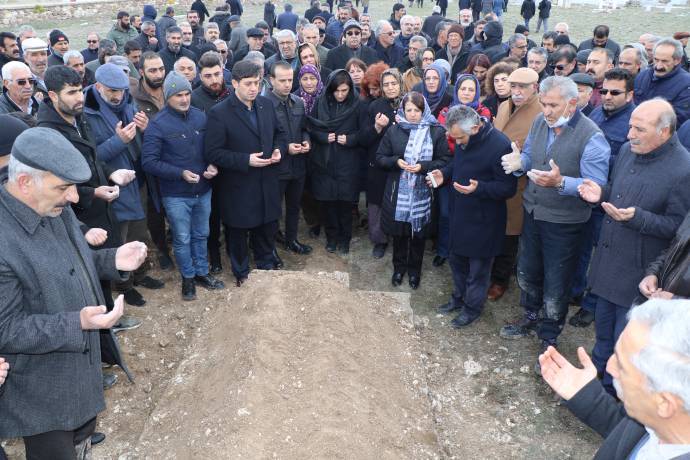 "WE MUST MAKE SURE HER PROTEST ACHIEVES RESULTS"
HDP Deputy Group Chairperson Fatma Kurtulan gave a short speech after prayers following the burial. Kurtulan said Leyla Guven had previously lost her father while she was in prison and wasn't able to attend his funeral either: "And today she lost her mother. Our friend Leyla isn't with us today. Mother Cevriye was hopeful for all our imprisoned friends, women and children. She was waiting hopefully for good news from the prisons. Unfortunately, she passed away before the news could come. Our friend Leyla is a woman who laid her body down for the whole of society today. Our friend Leyla's demand against the isolation should be accepted at once. Achieving peace in society was a goal for both our lost mother and our friend Leyla. I hope a result will be achieved as soon as possible."
The family will be accepting condolences in Cevriye Guven's house for the next 3 days.