Leyla Güven: We will mobilize with all our might
DTK co-chair Leyla Güven sharply criticised political genocide operations, saying; "We will continue our resistance. We will never submit to these policies. We will mobilize with all our might."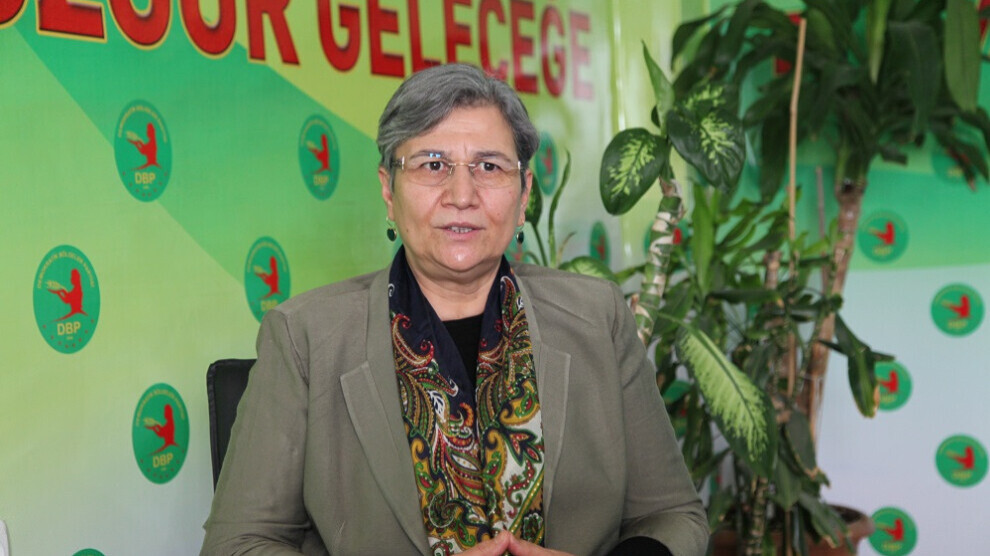 During the political genocide operations against the Democratic Society Congress (DTK), 101 detention warrants have been issued on Friday and 72 people have been detained so far.
DTK co-chair Leyla Güven said; "We will not recognize this concept which is based on a collapse plan."
Güven continued; "AKP now believes that there is no Kurdish problem, claiming that they have solved the problem. AKP rejected all negotiations including Dolmabahçe Agreement. This morning, in many provinces, especially in Diyarbakır, detention warrants were issued for 101 people who had either been the delegates of the DTK in the past, had a badge or a notebook of the DTK in their home."
Güven also remarked the following:
"This operation shows us that the AKP has come to an end. Dictators become more aggressive when they realize they have to leave. They try to intimidate people, so they create an atmosphere in which no one questions the status quo.
All the institutions of Europe, the European Union in particular, are preparing to impose sanctions on Turkey. Because nothing is going well in Turkey, particularly in the judiciary. Turkey introduces reforms because it knows that future sanctions are coming. Recently Bülent Arinc said this, then someone else will deny him, and the junior partner is threatening opposition. Therefore, what the government does best in such an atmosphere is to attack the Kurds. It is trying to remain standing by attacking the Kurds.
This is not a fight against terrorism, but a fight against the Kurds. It makes no difference to them, be it a woman, lawyer or doctor. The two partners cannot agree on this matter. The government is losing, and the fight has begun. When elephants fight ants, the Kurds die.
We will continue our resistance. We will never bow to these policies. It was the Eastern Reform Plan in the past, now we will not accept this concept they have imposed on the Kurds as the Collapse Plan, and we will mobilize with all our might in a democratic framework. We will negate this concept."