Mayor of Grigny calls for solidarity with the Kurds against deadly Turkish attacks
Speaking at a protest in Grigny, a southern suburb of Paris, France, mayor Philippe Rio said, "The Turkish state is killing civilians, let's stand by the Kurdish people."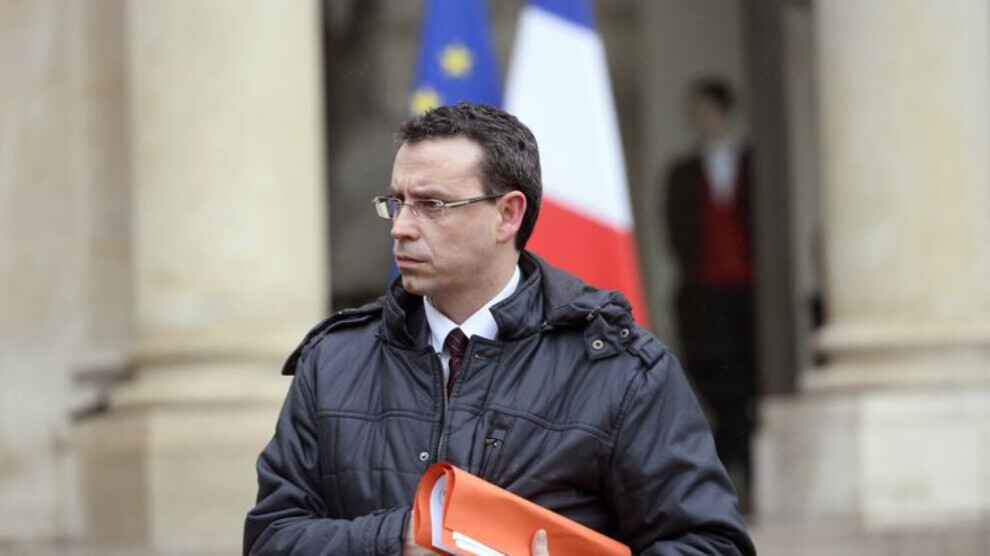 The Democratic Kurdish Community Centre organised a demonstration in the Grigny suburb of Paris in protest at the Turkish attacks against North-East Syria.
"Civilians have been killed in the attacks of the Turkish army in Rojava," Grigny Mayor Philippe Rio said during the protest demonstration.
"10 years after the triple assassination of Kurdish activists Sakine, Fidan and Leyla in Paris, 7 years after the glorious victory of the Kurds against ISIS in Kobanê, will we remain silent on the bombing of Rojava without saying any word? We must ask the state to act quickly and diplomatically. Let's continue to promote dialogue from local to global, and never neglect the importance of collective construction and peaceful municipalism. Let's support the Kurdish people and other folks who have been victims of war for so many years," mayor Rio said.