Municipality of Gennevilliers honors Gultan Kisanak
The municipality of France's Gennevilliers town declared imprisoned Kurdish politician Gultan Kisanak as honorary mayor.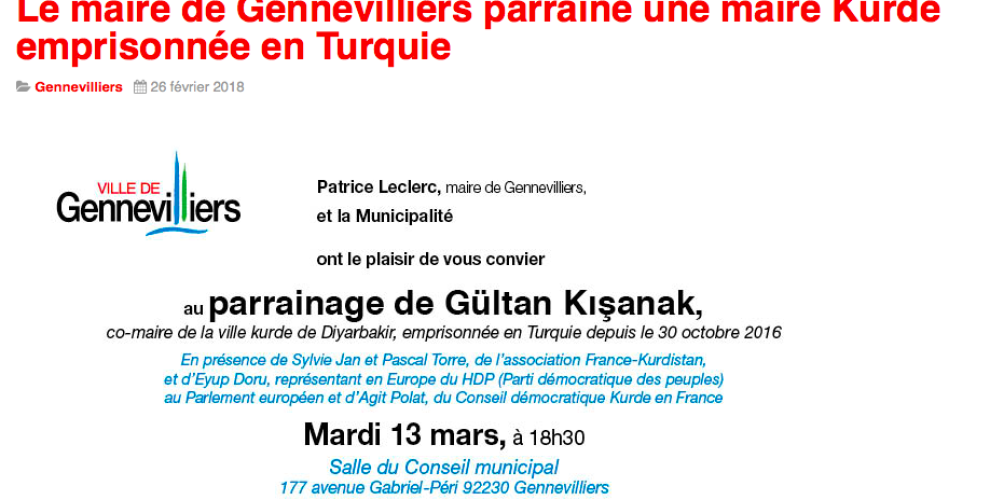 In a ceremony attended by mayor Patrice Leclerc and Peoples' Democratic Party (HDP) European representative Eyyup Doru, former mayor of Diyarbakir Gultan Kisanak was declared honorary mayor of Gennevilliers.
Kisanak remains in Turkish prison for her political activities as the mayor of Diyarbakir. She was arrested in October 2016.
Speaking at the ceremony, co-chairs of France-Kurdistan Association Sylvie Jan and Pascal Tore raised the issue of Turkey's invasion attacks on Afrin.
After the ceremony, Gennevilliers mayor Leclerc and other participants sent postcards to political prisoners in Turkey.