New commune set up in Aleppo
Residents of Sheikh Maqsoud established new commune to face increase in population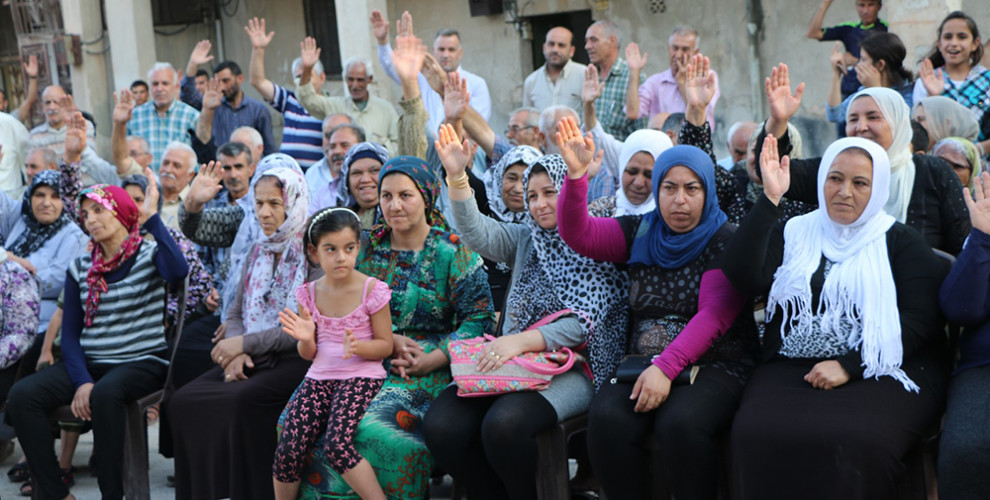 In the Sheikh Maqsoud neighborhood of Aleppo, efforts continue to set up communes to meet the needs of the population which is increasingly growing in number.
New communes have been set up in recent weeks in this neighborhood to face the needs of a population on the increase as refugees are returning to their homes.
The Democratic Society Movement (TEV-DEM) has organized a meeting in the western part of the neighborhood to open yet a new commune.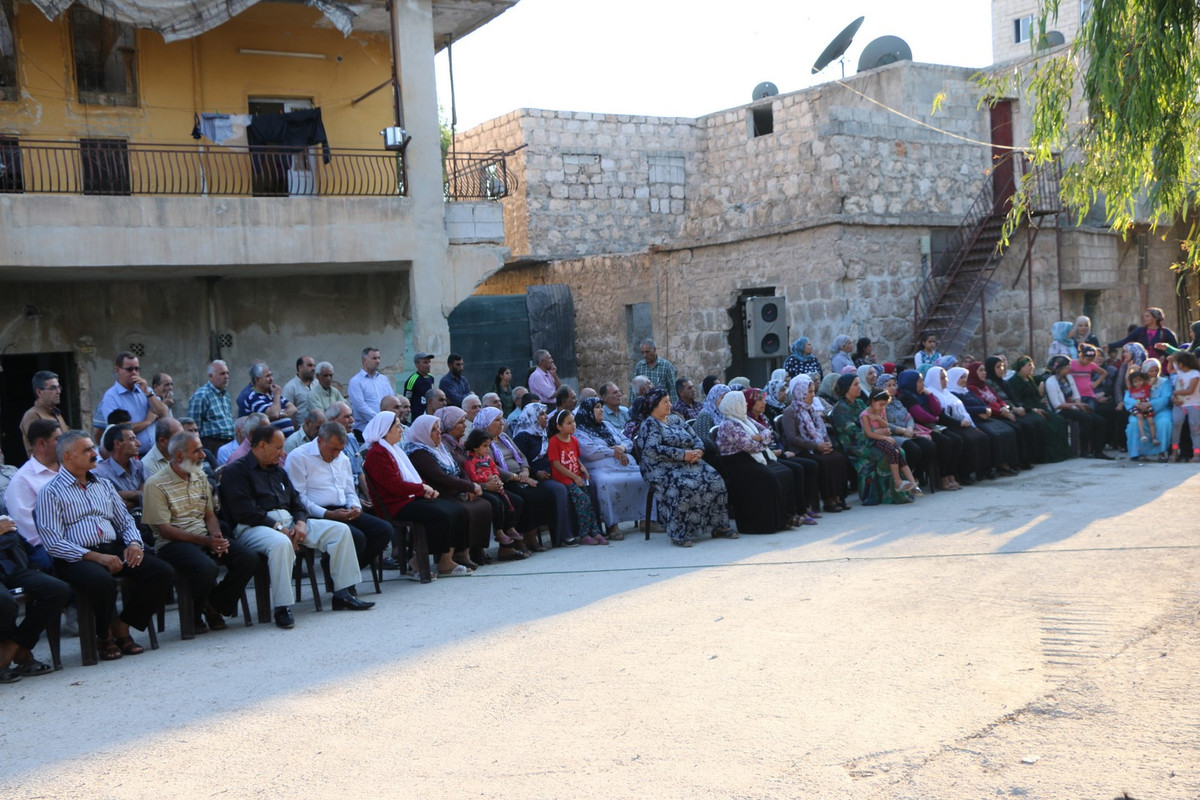 Dozens of neighborhood residents attended the meeting showing once again the interest in the setting up of communes to address and solve the problems and demands of the people.
TEV-DEM executive Mihemed Shexo delivered his speech after a minute of silence.
Shexo underlined the importance of the commune system in the organisation of the community and wished the people who set it up, success with the work of the new commune.
At the end of the meeting the new commune was officially opened and named Martyr Berxwedan.
Co-chairs were elected and committees were set up. Each committee has 4 members.