New video of Ukranian civilian plane downing published
A new video has appeared showing the moment two missiles hit a Ukrainian passenger plane over Iran's capital, Tehran, killing all 176 passengers and crew on board.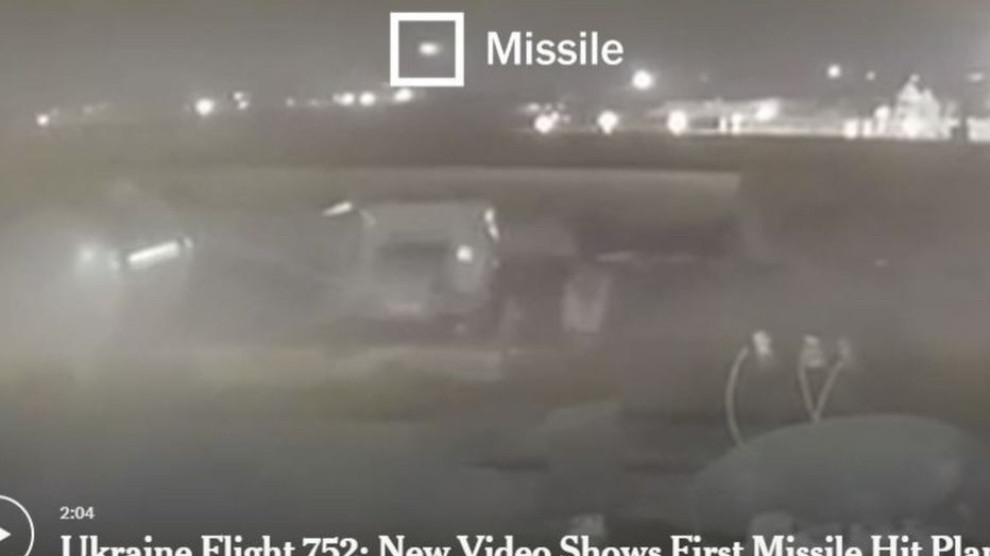 The New York Times said it had verified the security camera footage, and confirmed it showed  two missiles being fired 30 seconds apart, neither of which brought the plane down immediately.
In the video, the Boeing 737-800 is seen flying for several minutes, on fire, before crashing to the ground and exploding.
The newspaper said the first strike disabled the plane's transponder before it was hit by the second missile.
Iran's judiciary on Tuesday announced the first arrests over the accidental shooting, without naming who or how many people had been detained.