Nobel Peace Prize laureate Esquivel for Öcalan
International solidarity with the demand to the end of isolation against Abdullah Öcalan, is growing.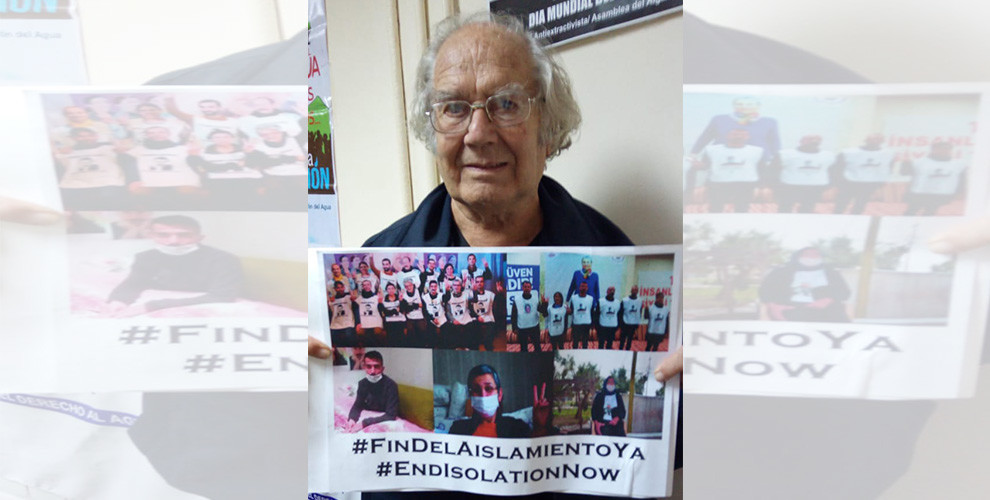 Buenos Aires architect, sculptor, painter and university professor Adolfo Perez Esquivel posted a photo demanding the end of the isolation against Kurdish People's Leader Abdullah Öcalan.
Nobel Peace Prize laureate Esquivel took a photo holding a poster with photos of the hunger strikers and asking the end of isolation in both Spanish and English.  
Esquivel has been in solidarity with the Kurdish people for many years. He was one of the first signatories of the Freedom for Öcalan Initiative, which was established in 1999 after Öcalan was captured as a result of an international conspiracy.
The Argentine intellectual has recently made a joint statement with 50 Nobel laureates for the removal of the isolation.