Old investigations used to dismiss and arrest HDP co-mayors
Old investigations used as an excuse to dismiss and detain HDP co-mayors.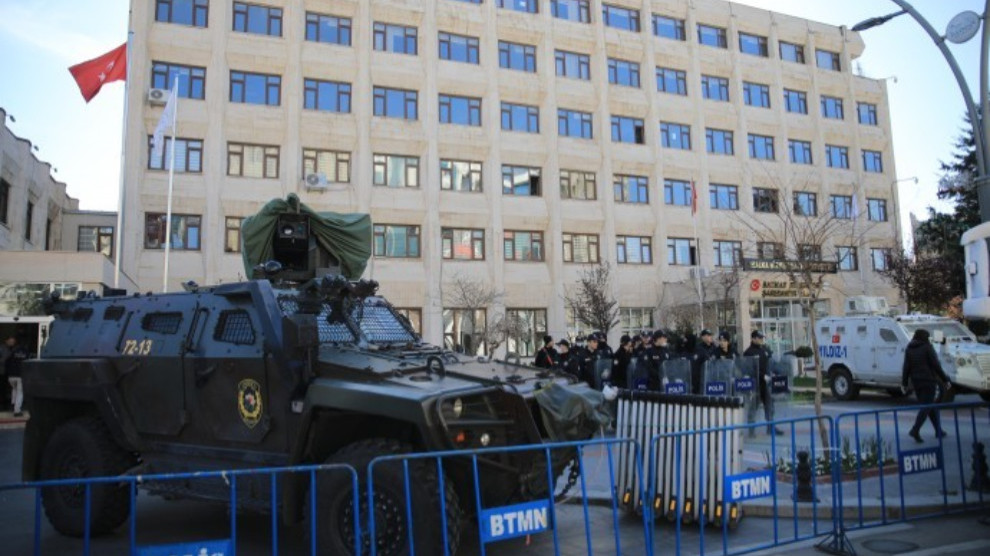 The AKP-MHP government has dismissed and detained the HDP mayors of Batman, Ergani, Eğil, Lice, Silvan, Güroymak, Halfeli, Gökçebağ on Monday.
Municipalities were occupied, governors and district governors were appointed trustees. The dismissal has been justified with investigations initiated in 2019 and before.
The co-mayors have been arrested with the accusation of "being member of an illegal organisation", "inciting people to hatred", "making propaganda for an illegal organisation".
The trustees appointed to the HDP-run municipalities are as follows:
Batman co-mayor Mehmet Demir was replaced by Batman Governor Hulusi Şahin,
Ergani co-mayor Ahmet Kaya replaced by Ergani Deputy Governor Abdulselam Öztürk,
Eğil co-mayor Mustafa Akkul replaced by Eğil District Governor İdris Arslan,
Lice co-mayor Tarık Mercan replaced by District Governor Cevdet Bakkal,
Silvan co-mayor Naşide Torak replaced by Silvan District Governor Mehmet Uslu,
Güroymak co-mayor Hikmet Taşdemir replaced by Güroymak District Governor Muhammet Furkan Sancaktutar,
Halfeli co-mayor Hasan Safa replaced by Karakoyunlu District Governor Lütfullah Göktaş, 
Serhat Çiçek, Mayor of Gökçebağ replaced by Kurtalan District Governor İhsan Emre Aydın.