Operation Cizire Storm: Fierce battles near Dashisha
In the course of the liberation offensive "Operation Cizire Storm", heavy fighting between the SDF and ISIS militia took place yesterday evening near Dashisha.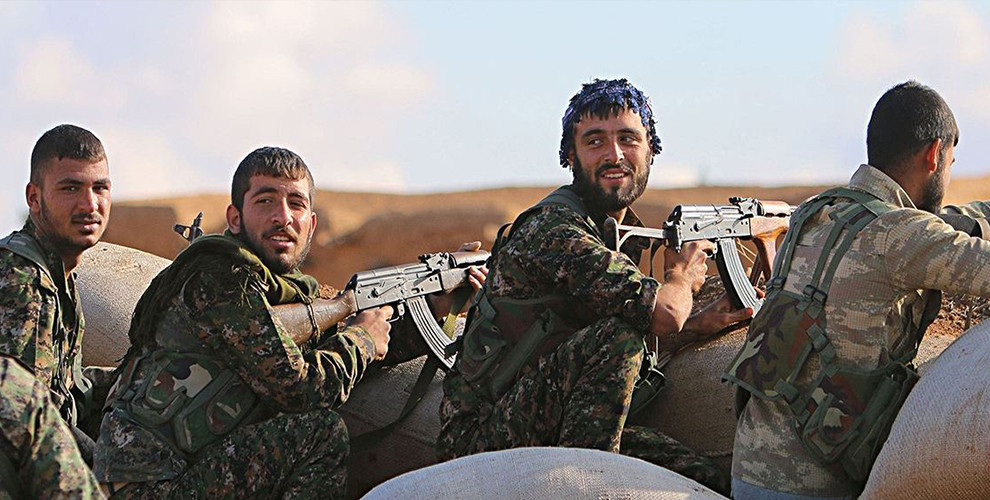 The SDF offensive to liberate the remaining ISIS occupied areas in the south of Hesekê in northern Syria continues. As a result, heavy fighting broke out last night between the fighters of the Syrian Democratic Forces and ISIS militia near the Abu Mousab petrol station. More information on the extent of the fighting was not available in the evening. The ISIS mercenaries are said to have retreated to the gas station.
Shortly before, the SDF had freed the village of Tal al-Jair, which is about six kilometers from Dashisha, and they are launching artillery aggression on surrounding ISIS positions from the village.
The Abu Mousab petrol station is only three kilometers to Dashisha. Since the resumption of the "Operation Cizire Storm" liberation offensive, 15 villages at the Syrian-Iraqi border region have been liberated in the second phase of the operation in addition to several hamlets.