PKK anniversary celebrated in Limassol
Hunermend Berbang, Hunermend Ismail Eker, Koma Theofilos and Bave Idris attended the celebration of the 41st anniversary of the PKK held at the Technical School Hall in Limassol, Cyprus.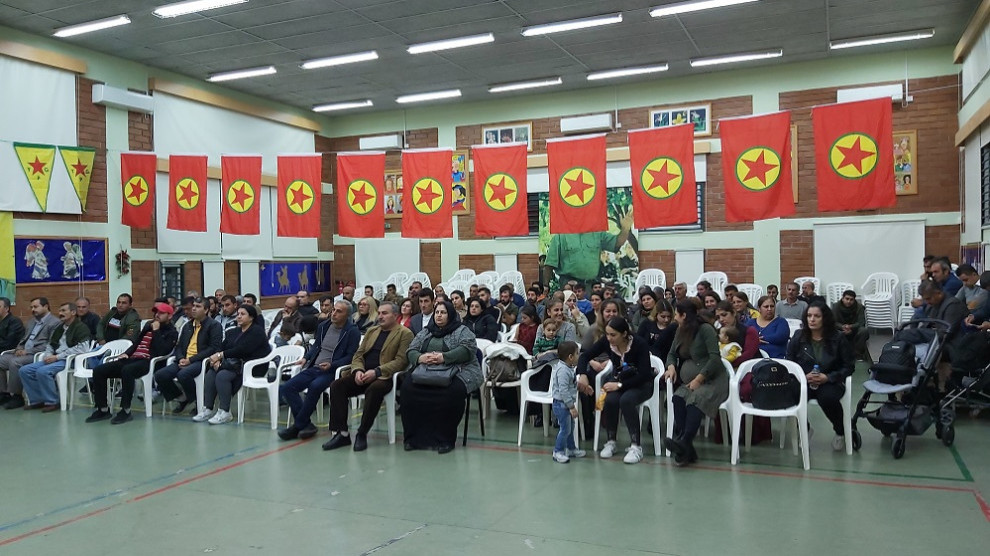 The PKK anniversary was celebrated in Limassol, Cyprus, in a room decorated with posters and balloons and photos of Kurdish people's leader Abdullah Öcalan and Thefilos Georgiadis.
Kurdish politician Lezgin Serhat and PYD Cyprus responsible Yasin Tarbouch made a speech at the celebration, which started with a minute silence.
The celebration continued with videos and songs performed by Koma Theofilos and other  artists. Poet Beşir Kılıç joined the night with his poems.