Police attacked the Long March for Ocalan in Wales
Activists joining the Long March from London to Wales for Ocalan have been attacked by the police.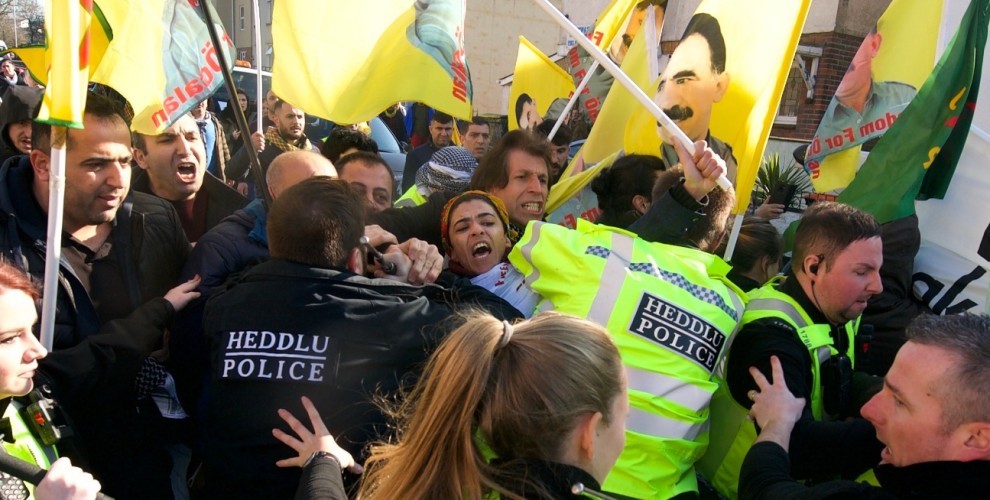 A four-day march from London to Wales has been organised in the UK to protest the isolation and February 15 international conspiracy against Kurdish People's Leader Abdullah Ocalan at its 20th anniversary.
After reaching the Newport city where Ilhan Sis from Kurdistan has been on an indefinite hunger strike for 61 days, the activists faced with obstruction by the police as they marched towards the Kurdish association.
The intervention of the police was followed by a skirmish and three marchers got injured by police violence. The activists who include women and children were targeted by pepper gas during the crackdown.
Police forces retreated while a press statement was read in front of the association, after which the protest came to an end.