Police continue kidnapping and torturing HDP's Youth Members
HDP exposed kidnapping and torturing of HDP's Youth Assembly members.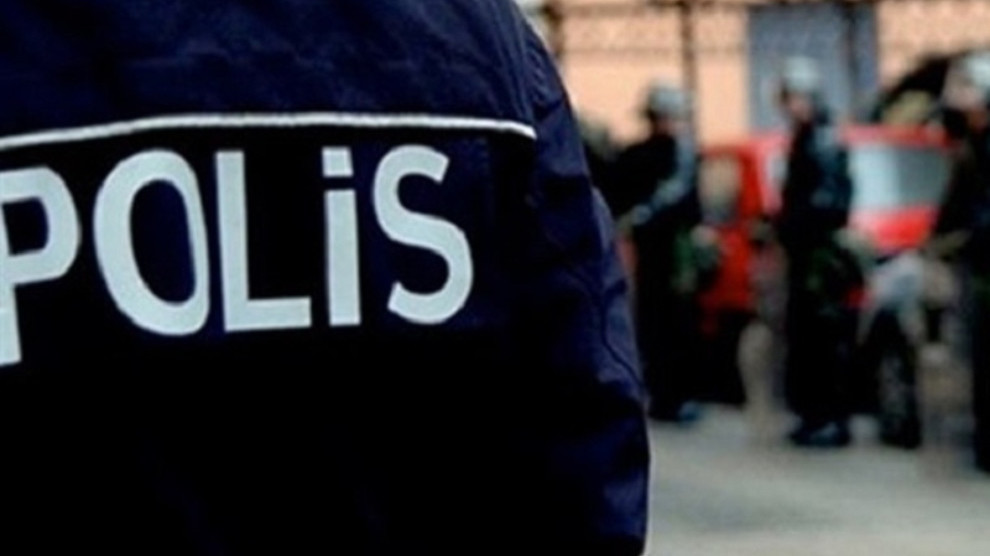 Feleknas Uca and Hişyar Özsoy, HDP Foreign Affairs co-spokespersons issued a written statement to draw attention to the policies of intimidation against HDP's youth assembly carried out by police, that criminalize young members and their activities." 
After the Turkish police's scandalous kidnapping of Ms Hatice Büşra Kuyun, HDP's party assembly member, in the province of Van on 11 May 2020, several HDP youth assembly members were similarly kidnapped in broad daylight, intimidated, threatened, and tortured.
The HDP said: "As a new type of crime, Turkish intelligence or anti-terror police have been typically forcing the youth they kidnap to stop their political activities and/or become informers."
The testimonies of three kidnapped youth reveal the terrorizing conditions under which they carry out HDP's political activities.
Serhat Aktumur, Central Executive Board Member and Youth Assembly Co-Spokesperson:
"On 18 September 2020, after getting off a minibus at the Kantar road junction in Diyarbakir at around 15:00, someone cut my way and said he wanted to "chat" with me.
This person, whom I wanted to introduce himself, showed me an ID with MIT (National Intelligence Agency) logo. I said I had nothing to chat with him and if there was something, he could start proceedings at the police station.
Thereupon, I was beaten up by 3 people and put in a car. I resisted being forced into the car and yelled that I was being kidnapped so that people around might help. I was beaten, insulted and threatened along the way. I was first taken to the Diclekent Köprülü road junction, then out of the city. The car stopped at the Ninova shopping mall, and someone else got in. Meanwhile, when it was unlocked, I tried to jump out of the car, but they grabbed me.
They threatened my family. They said "We'll shoot you in the head." They threatened saying, "Our Anti-Terrorism Center (TEM) manager is very annoyed with you, we welcome you in TEM; we will host you very nicely". Finally, I was taken to the Diyarbakır City Forest. As I got out of the car, they closed my eyes so I could not see the license plate. They threatened to kill my family and me, if I filed a complaint through the Human Rights Organization.
They threatened saying, "We are the state, we are the police, we are the highest level, it's what we say, we do what we say." I said to them, "I'm not afraid of you, I'm not taking with you, and I don't answer any questions you ask." Every time I said this, the dose of violence increased. They left me on a ramp in a way I could not see the license plate.
The person claiming to be Inspector Nihat got out of the car with me. He threatened, "If you turn around, we'll blow up your head." I said, "I will come to the police station tomorrow with my lawyer." They said, "When you come, you say you want to see Inspector Nihat."
After I got home, I received a phone call. It was Inspector Nihat, saying, "Call me at this number, I'll come to see you when you are at the police station tomorrow."
Özer Yıldırım, active in HDP's Youth Assembly between 2018 and 2019:
On August 22 at about 6 pm, 3 police officers stopped me and checked my criminal record in Fatih neighborhood of Sultanbeyli district of Istanbul. At that moment they said, "Get in the car, or we will take action."  
I did not want to get in the car, so they forced me into the car. They put me in a different car after driving around two hours. They said "work with us, we are your brothers, help us". I said I did not know anything. Then, some different persons got in the car.
When I refused to work with them, they started beating me. The more I said I did not want it, the more they increased the dose of torture. They pointed a gun to my head and said, "We will kill you here, and no one will be any the wiser." I was subjected to all kinds of swearing and insults. They offered me monthly money to rejoin youth work at the party and provide them with information. When I refused, I was subjected to torture and battery again. Finally, one of them said, "Take him, kill and bury his body somewhere."
I was so scared; I thought they would kill me. To get rid of them I said I would work with them. They left me somewhere and said, "Go home, tell that you fought someone and that you don't know them." They confiscated my ID. They said, "We'll give it when we see you again." They also gave me 100 Turkish Liras to take a taxi.  I went home and told everything to my family and my party. 
Cihan Çitgez, HDP's administrator at Sultangazi district of İstanbul: 
Plain-clothes policemen kidnapped me on 24 August 2020 at 17:20. They closed my eyes and drove me around in a car for one hour and a half. Then they kept me waiting in a place for 30 minutes. When I asked who they were and where they were taking me to, the answer was "these brothers will take you now and bury."
I was beaten, insulted and threatened. Then they kicked and punched me in a VIP style car. They took me to a desolate woodland and offered me to work for them. I did not accept. They said to me, "You can do whatever you want, burn a shop, fire a car, but let us know. Then we won't do anything to you." When I insisted that I did not accept, they said they would take me again, would harass me. 
Other kidnappings took place
Feleknas Uca and Hişyar Özsoy said that "there were other kidnappings. In April, Musa Taştan (17) was kidnapped by the police and subjected to torture and threats in Arnavutköy, İstanbul. He was forced to become an informer. When he refused, they threatened to hurt his family; blackmailing and threats continued for three months.
On August 12, Muhammed Mahmut İlhan was kidnapped in Ağrı province and forced to become an informer. Similarly, when he refused, the kidnappers threatened to hurt his family. In August, Lider Polat, another youth assembly member, was kidnapped in Soğanlı neighborhood of Kartal in İstanbul. 6 policemen beat him in a car with his eyes were closed, hands cuffed from behind. After 2 hours of driving, he was tortured naked for five hours. His bag, bankcards, and purse were all confiscated." 
These cases, said the two HDP executives, "clearly show a pattern of criminal activity by the Turkish police: kidnapping, intimidating, and forcing to become informers, when refused, more intimidation and torture. We know the agenda on Turkey is always very packed, but, additionally, we would like the international community, human rights organizations, youth organizations and all persons and institutions concerning with the police, torture, and rule of law to also pay attention to the issue of kidnappings in general, those of HDP youth members in particular. Kidnappings are unfortunately and again becoming a routine police practice under the de facto permanent emergency rule we live in Turkey."