Press conference: People affected by Turkey's attacks speak out
The Kurdish Centre for Public Relations will hold an online press conference on Tuesday with people affected by the Turkish air offensive in Southern Kurdistan. Representatives of the autonomous administrations of Maxmur, Shengal and Qandil will speak.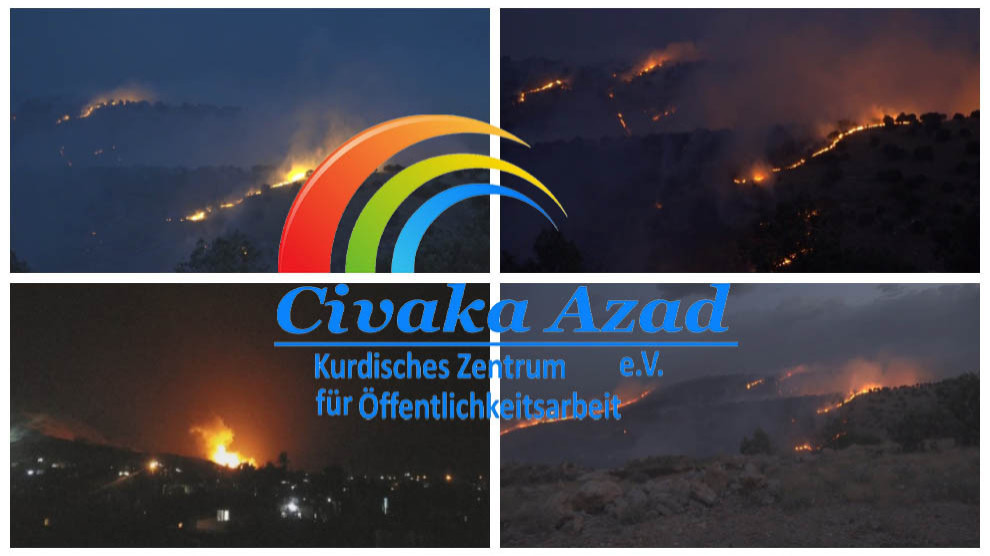 Monday night, the Turkish Air Force carried out numerous attacks in Southern Kurdistan/North Iraq. According to the Turkish Ministry of Defence, the attacks were directed against a total of 81 targets of the Kurdistan Workers' Party. However, apart from the Qandil Mountains, where there are PKK camps as well as villages inhabited by civilians, the Turkish army's attack targets also included the Maxmur refugee camp and the Sinjar (Shengal) region inhabited by the Yezidi religious community.
Against this background, the Berlin-based Kurdish Centre for Public Relations Civaka Azad wants political representatives from the areas attacked by Turkey to have their say. To this end, the association is organizing an online press conference together with Ceni (Kurdish Women's Office for Peace).
The press conference will take place today, 16 June at 11 am (CEST/CEST).
Speakers at the press conference will be:
- Cicek Cengiz and Hacı Kaçan, Co-chairs of the people's council of the Maxmur refugee camp
- Xezal Reşo and Hesu Ibrahim, Co-chairs of the democratic autonomous self-administration of the Sinjar region
- Awat Ibrahim and Mihemed Hesen, co-Chairman of the Qandil municipality (Southern Kurdistan)
The speakers will speak Kurdish and their contributions will be translated into English at the same time. The press conference can be followed under the following YouTube-Link: https://youtu.be/RGU90u3rajA