Prisoners on hunger strike to protest transfer
Five prisoners involved in the hunger strike resistance demanding to end isolation against Öcalan in Kayseri Bünyan No. 2 Prison are on hunger strike protesting their transfer to another prison.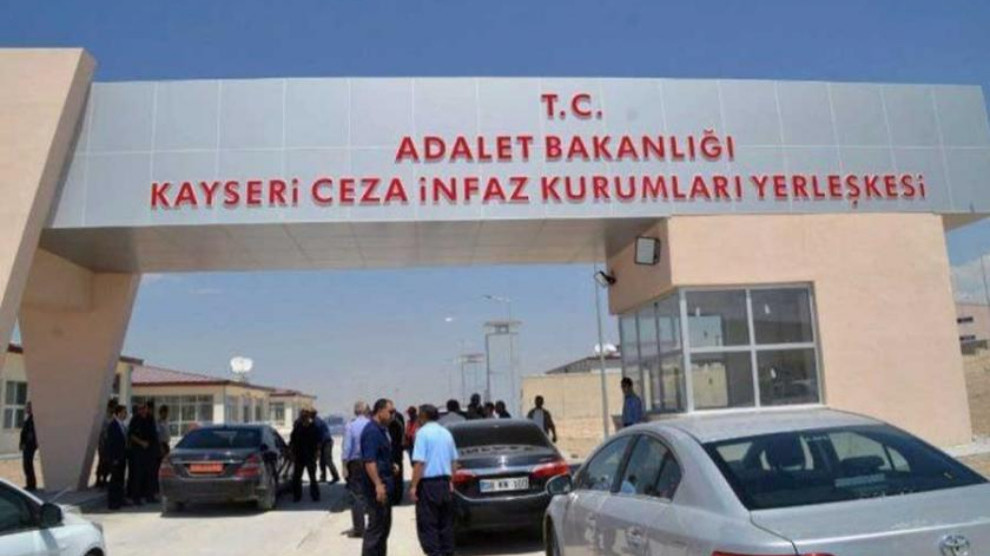 Pressures against the prisoners who had joined the hunger strike and death fast resistance launched to break the isolation of Kurdish People's Leader Abdullah Öcalan are continuing.
Şeyhdavut Başkan and 4 other prisoners who are in Kayseri Bünyan No. 2 Prison, ended the hunger strike that they started on 1 March on 26 May upon Öcalan's call. The five prisoners were sent to Bünyan No. 1 Prison officially for "an examination ".
In a telephone conversation with his family on Tuesday, Şeyhdavut Başkan told of the rights violations in prison and said that he and his 4 friends have been on a hunger strike since 2 July.
His father, Şeyhmus Başkan, recalled that his son has been transferred to Kayseri Bünyan No. 2 Prison from Edirne Prison.
"I have went to so many prisons by now - he said - but I have never seen such a dirty prison. Although my son came to the meeting with slippers, even those were removed and searched. When I went to the meeting, the officers there threatened me. They wouldn't even let me take pictures with my son. We could at least take pictures in the other prisons. We are subjected to heavy psychological pressure. Newspapers and radio are not provided and sports activities are not allowed."
Başkan's father also stated that his son had a 43 percent mental retardation report and added: "I underwent surgery and I am quite ill. I can't go to Kayseri from Diyarbakir. If they do not send my son to a place close to us, at least they should send him back to the previous jail."
Başkan's father said that he had applied to the Ministry of Justice at least 15 times regarding the rights violations in the prison. "I wrote a petition to the prosecutor's office with my own hands. After the hunger strike, my son was put in a sollitary cell without having received any treatment. I explained the situation in my petition. The prosecutor said he couldn't do anything, but that the Ministry of Justice could. He said he would send my petition to the ministry."
Başkan's father, who is worried about his son's life, also applied to the Human Rights Association (IHD). "I am saying this; If anything happens to my son, the responsible is the Minister of Justice. I will apply to the European Court of Human Rights (ECHR) if necessary."
Şeyhmus Başkan called on everyone to act and ensure a proper medical control are guaranteed to prisoners on hunger strike.