Protest against Sweden's accession to NATO in Stockholm
A demonstration against Sweden's accession to NATO and the associated commitments to Turkey took place in Stockholm. The participants carried PKK flags and demanded the release of Abdullah Öcalan.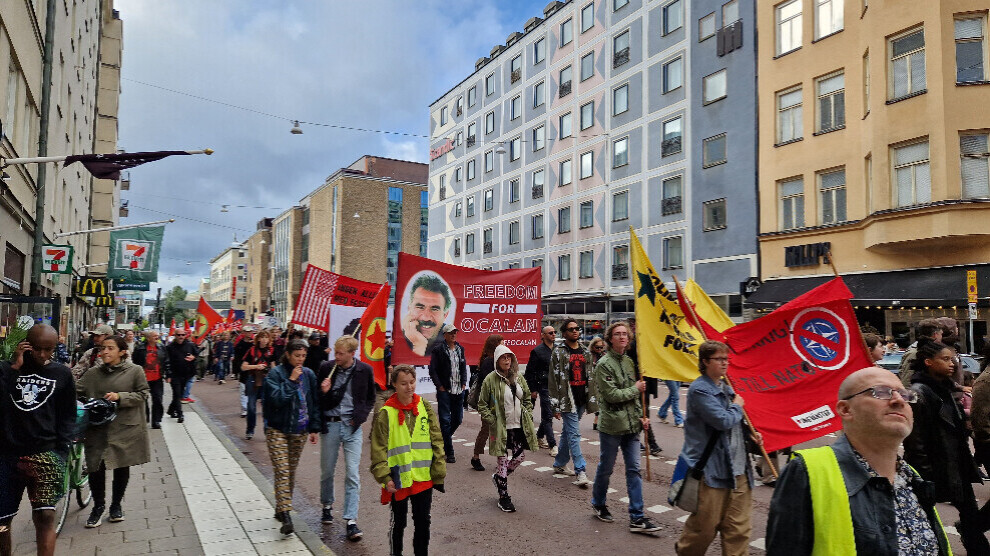 The Alliance Against NATO network in Stockholm protested on Saturday "against Swedish participation in a warmongering alliance". It was the third demonstration this year following Sweden's application to join NATO. Part of the network is the Swedish Rojava solidarity committee Rojavakommittéerna.
Hundreds of participants gathered under the slogan "No to NATO! No nuclear weapons on Swedish soil! No Erdoğan laws in Sweden! Defend freedom of expression and assembly!" at Medborgarplatsen and walked through the Swedish capital with banners and flags. Several banners called for 'Freedom for Öcalan'.
Speakers protested "against the measures that are being forced on us by the dictator and murderer Erdoğan. We have gathered to show our support for democratic forces around the world - not least in Turkey! NATO is not a defense alliance, but a war industry mechanism that threatens world peace and at the same time destroys nature."