Protest against the isolation of Ocalan in Turin
In Turin, Italy, people came together to protest the aggravated isolation of Kurdish leader Abdullah Öcalan.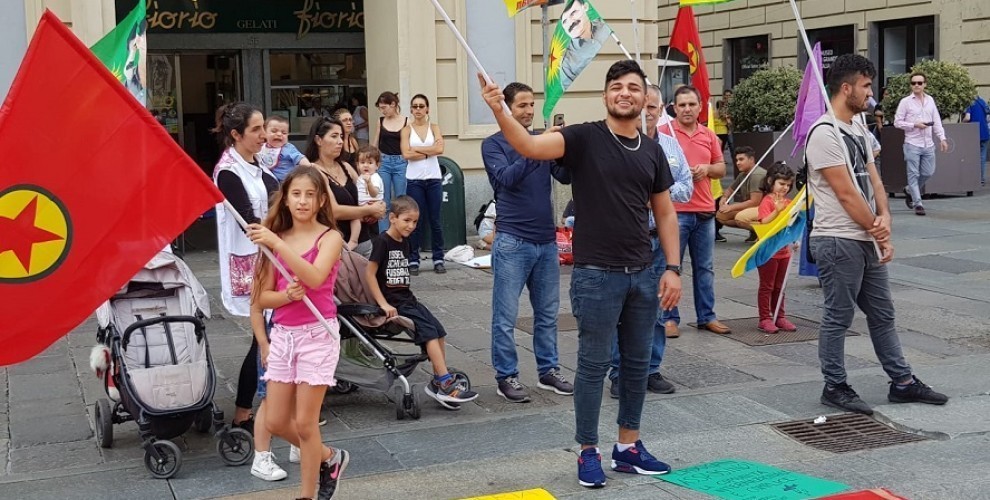 At the central Kastello Square in Turin city of Italy, Kurds and people in solidarity protested together against the aggravated isolation imposed on Kurdish People's Leader Abdullah Öcalan by the Turkish state.
During the protest, demonstrators called for an end to Öcalan's isolation conditions, chanting slogans like Viva Öcalan, Viva Kurdistan and Bijî Serok Apo (Long Live Leader Ocalan).
Kurdish leader Ocalan hasn't been allowed to meet with his lawyers since July 27, 2011, with the Imrali Delegation since April 5, 2015 and with his family since September 11, 2016. Ocalan hasn't been heard from at all, and concerns over his health and safety continue to grow.
Earlier this week, the Kurdish leader's lawyers have applied for a visit with their client for the 786th time. The previous 785 applications filed since 27 July 2011 were rejected for arbitrary reasons such as "weather condition", "problems with the boat", "boat being repaired" and "State of Emergency (OHAL)".