Protests grow against European Union - Mercosur deal
Protests are growing about the European Union deal with Mercosur.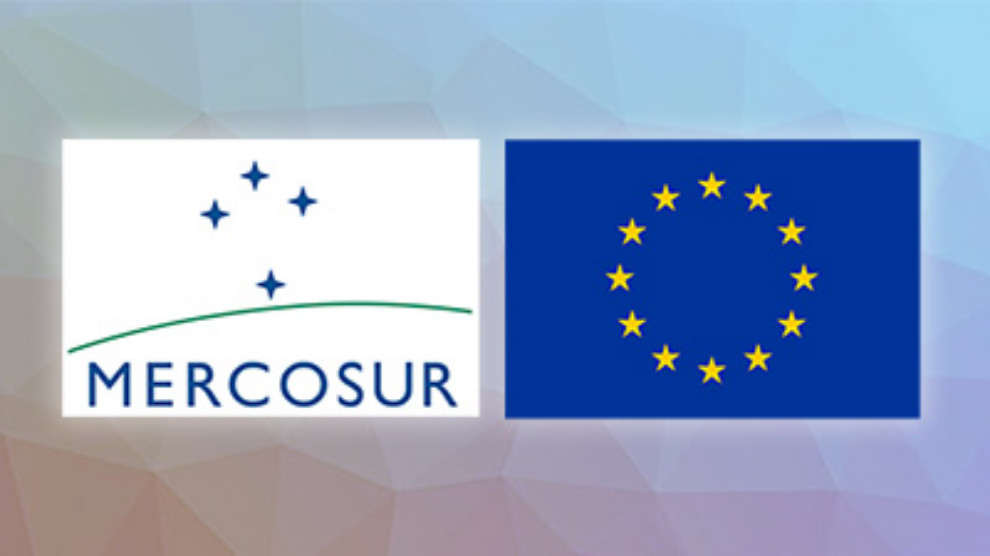 Sinn Féin Agriculture Spokesperson Deputy Brian Stanley has called for all parties to support Sinn Féin motion in the Dáil this evening to protect our environment and our Irish beef farmers by rejecting Fine Gael's EU-Mercosur trade deal.
Speaking in the Dáil (the Irish Parliament), Deputy Stanley said: "The EU-Mercosur Trade Agreement is bad deal for Ireland, it's a bad deal for farmers, and it's a bad deal for the environment."
On Wednesday outside the Dáil, farmers and environmentalists stood side-by-side to tell the Government that it has it all wrong on Mercosur.
"Sinn Féin - said Stanley - will not support a trade deal that would undermine Ireland's commitment to the Paris climate agreement. We won't support a deal that would require and facilitate the destruction of the Brazilian Amazon rainforest."
He added: "We will not support a deal which would sell-out our Irish beef farmers and accelerate a race to bottom for beef production, beef quality and workers' rights.
The Irish beef sector is an industry which we should be proud of, this Government, however, is steadfast on making life as difficult as possible for those who work in it."
Mercosur, said Sinn Féin, is "a threat to farmers, but it would also expose the Irish public to a Brazilian beef product that may in fact be dangerous, having been produced with chemicals and hormones which are banned throughout the EU."
Furthermore, the Sinn Féin deputy underlined that "we are being asked to support a deal with the full knowledge that Bolsonaro, the President of Brazil, is intent on overseeing the continued rapid deforestation of the Amazon.
Bolsonaro has made no secret of these plans. Not only has he already stated his desire to remove Brazil from the Paris Climate Agreement, but his record on deforestation is frightening."
It's no coincidence and no surprise to anyone that this huge increase in deforestation is occurring at the same time as Brazil has become the world's largest exporter of beef, said Stanley adding: "What logic does it make to sign this deal considering the Governments recently published Climate Action Plan and the carbon-mile footprint that will be required to ship this South American beef across to Europe when the EU is already self-sufficient in good quality beef? What logic does this deal represent for Irish farmers? Or for Rural Ireland. In reality, we all know that none of this makes sense."