Relatives fight for the lives of sick prisoners
In Amed and Istanbul, relatives of political prisoners have again taken to the streets to demand the release of seriously ill prisoners.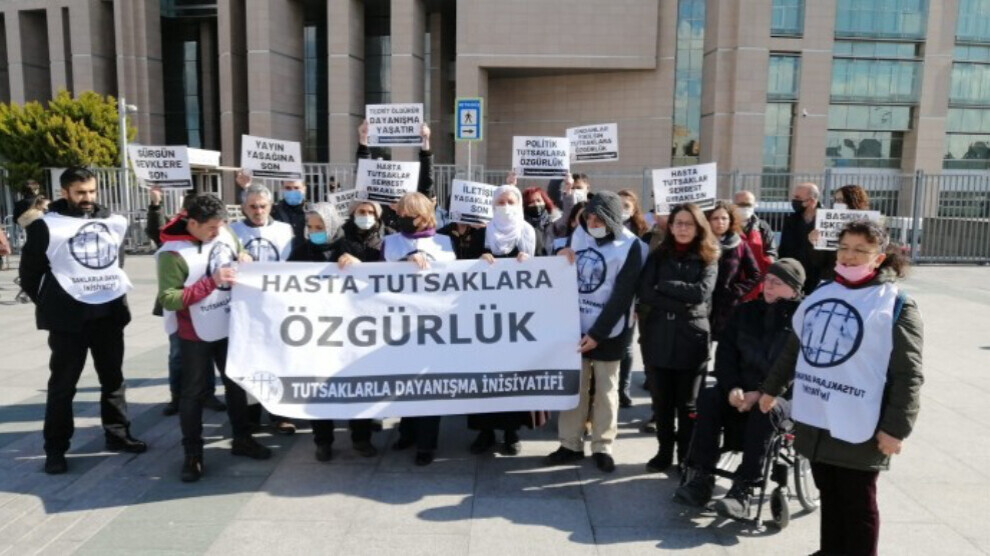 In Amed (tr. Diyarbakir) and Istanbul, relatives of political prisoners again took to the streets to demand the release of seriously ill prisoners. The situation in Turkish prisons is becoming increasingly precarious. In recent months, several sick prisoners have died because they did not receive medical treatment or received inadequate treatment. Despite obvious incapacity, the execution of sentences of seriously ill people is not suspended. Others are not released after serving their regular sentence because they do not give up their political convictions.
For this reason, a permanent vigil of relatives is taking place in Amed, which moved in front of the court building on Thursday. The relatives were supported in their action by the lawyers' association ÖHD and the bar association. HDP MP Dersim Dağ and the co-chairs of the HDP Association in Amed, Zeyyat Ceylan and Gülistan Atasoy, were also present. The police tried to prevent them from issuing a press statement, but only after persistent pressure could the action be enforced. Numerous representatives of civil society organisations were not allowed to enter the rally site.
Inci Güler, who herself has imprisoned relatives, demanded the release of the sick prisoners in a speech, saying: "They must be released immediately, because by the time I get home, more may have died." Her fellow campaigner Nuray Abay said: "We want peace. Neither guerrilla mothers nor soldier mothers should have to keep crying. Release the sick prisoners before they leave the prison in a coffin."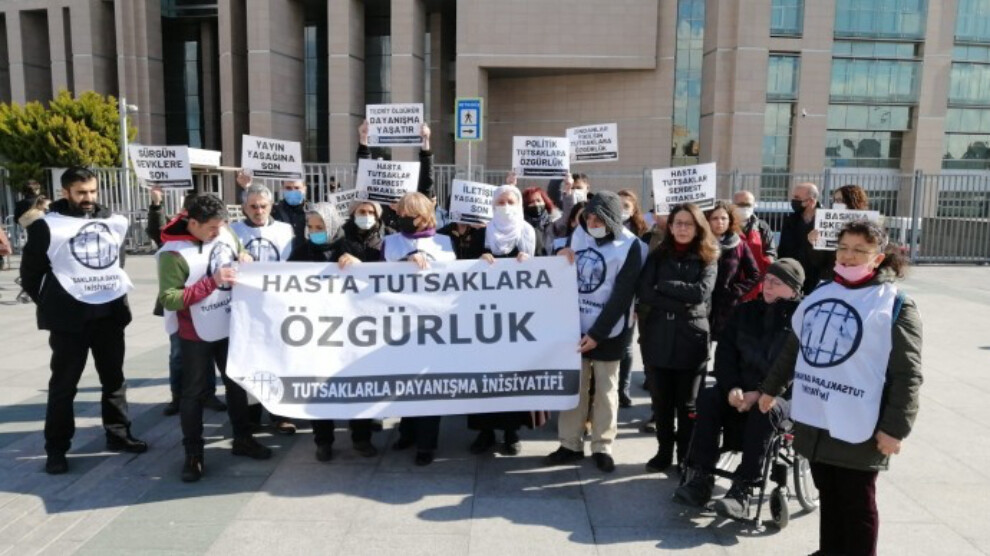 A protest also took place in Istanbul in front of the judicial building in Çağlayan. Among others, HDP MPs Oya Ersoy and Musa Piroğlu took part in the rally organised by the "Solidarity with the Prisoners" initiative. In a speech, Ersoy called the prisons a "bleeding wound of Turkey" and said that the violation of prisoners' rights has taken on an unprecedented dimension: "For years, relatives have been demanding the release of the sick prisoners. The government is ignoring this demand. If we want to live equally, freely and fraternally in this country, we must give voice to the sick and all other prisoners."