Riseup4Rojava initiative calls on people throughout Europe to mobilize
The Turkish state has been intensifying its attacks on the Autonomous Administration in Northern and Eastern Syria and Shengal for weeks. Riseup4Rojava initiative called on people throughout Europe to mobilize.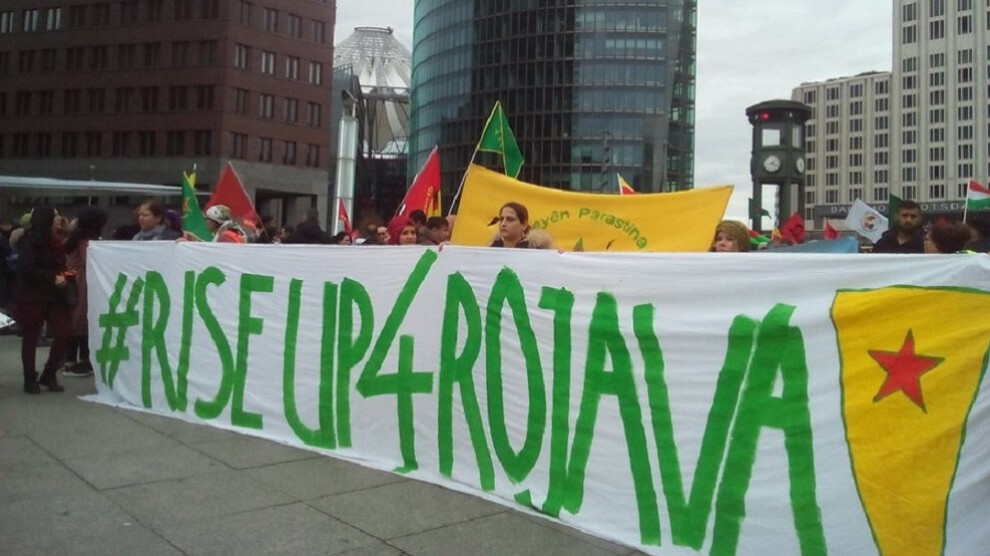 Riseup4Rojava initiative called on people throughout Europe to mobilize against the attacks carried out by Turkey in both Shengal and Northern and Eastern Syria. "Through the Turkish occupation, - said the international initiative - the structures of the Islamic State are further strengthened and directly supported. This support found its strongest expression in the latest massive and coordinated attack by Islamists to free captured IS fighters from the Sina prison in Hesekê."
The call added: "We as #Riseup4Rojava initiative call for taking to the streets, demonstrations and actions to make the world conscious about the alliance of ISIS and the Turkish state and to hold the Turkish state accountable. On January 20, the 4th anniversary of the beginning of the Turkish invasion on Efrîn, a massive number of ISIS-jihadists attacked Sina prison in Hesekê. They were trying to free the 5,000 ISIS fighters imprisoned there, who started a revolt inside the prison during the external attacks and tried to escape."
While fighting was going on in Hesekê, on January 21, the Turkish army bombed a vehicle belonging to the Self-Defense Forces, which was on its way to Hesekê to fight against the Islamist sleeper cells. A drone strike also occurred in Shengal, killing two members of the Yazidi Self-Defense Forces.
Riseup4Rojava initiative said that"the threatening attacks and artillery bombardments that took place simultaneously by the forces of Turkish fascism are direct support for the attack of the IS sleeper cells. Through a low intensity war,   Turkish fascism is trying to carry out its attacks without much publicity, because it is afraid of the pressure of the international civil society."
Riseup4Rojava said: "We must not allow the actions of the Turkish occupation against Rojava to once again not receive international attention!
It is time to take actions, to disturb, to block and occupy, it is time to take to the streets!"