Second day of Marseille march for Öcalan concluded
The march will be concluded with a rally on Saturday.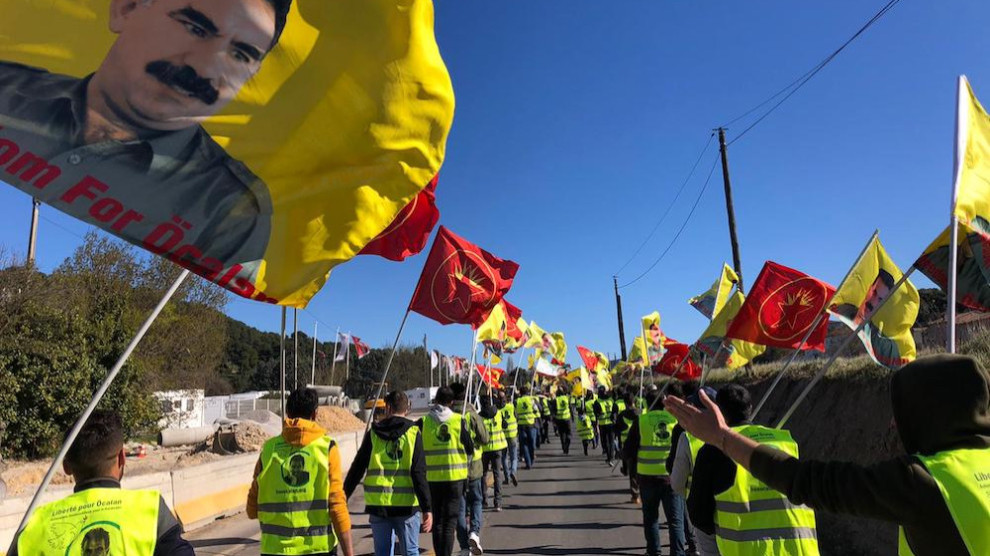 The three-day march launched in the French city of Marseille in protest at the international conspiracy against Kurdish People's Leader Abdullah Öcalan, continued on its second day. About 150 people from Bordeaux, Montpellier, Toulouse, Draguignan and Lyon are participating in the march.
The activists have resumed the march today in Marignane and reached the village of Saint Antoine, 10 km from Marseille in the evening. Speeches were made here in the name of the Democratic Community Centre, after which singers Hozan Faruk Serdar, Raperin and Hozan Qıno took to the stage.
The third and last day of the march will start from Saint Antoine at 10:00 in the morning and will be concluded with a big rally at Marseille's Vieux Port Square to condemn the 21st anniversary of the abduction and imprisonment of Öcalan.