Solidarity hunger strike against isolation in Rome
"With our action we want to give our contribution to break the isolation in Imrali while at the same time expose the war policies implemented by the AKP government in all four parts of Kurdistan."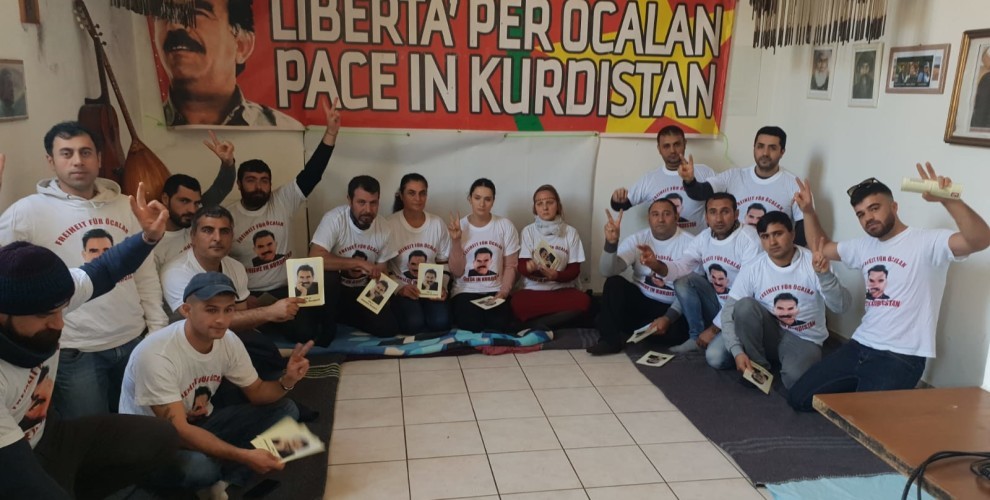 Kurds from the Ararat Cultural Centre in the Italian capital launched a three-day hunger strike in solidarity with HDP Hakkari deputy Leyla Guven whose hunger strike in prison continues in its 27th day.
The action follows the many solidarity hunger strikes launched all over Europe, Kurdistan, Turkey and the world to support HDP deputy Leyla Guven under the slogan "Leyla Güven's demands are our demands".
In a statement the Ararat Cultural Centre said: "With our action we want to give our contribution to break the isolation in Imrali while at the same time expose the war policies implemented by the AKP government in all four parts of Kurdistan."
The hunger strike in Rome began today. Tomorrow and Thursday the activists will organise a vigil in Piazza del Popolo, from 9 am to 1.30 pm.
Guven has announced that her action is in protest at the isolation imposed on the Kurdish leader Abdullah Ocalan, imprisoned on Imrali Island. 
Abdullah Ocalan has not been allowed to meet with his lawyers since 27 July 2011. He last met with a family member on 12 September 2016.
There is no news of Abdullah Ocalan's health or welfare since then.
Leyla Guven is 54 years old and her condition is now causing concern.