Swedish Left Party writes letter to Erdogan about Ocalan
Sweden's Left Party MPs and administrators sent a letter to Turkish President Recep Tayyip Erdogan and demanded that he take action to end the isolation imposed upon Kurdish People's Leader Abdullah Ocalan.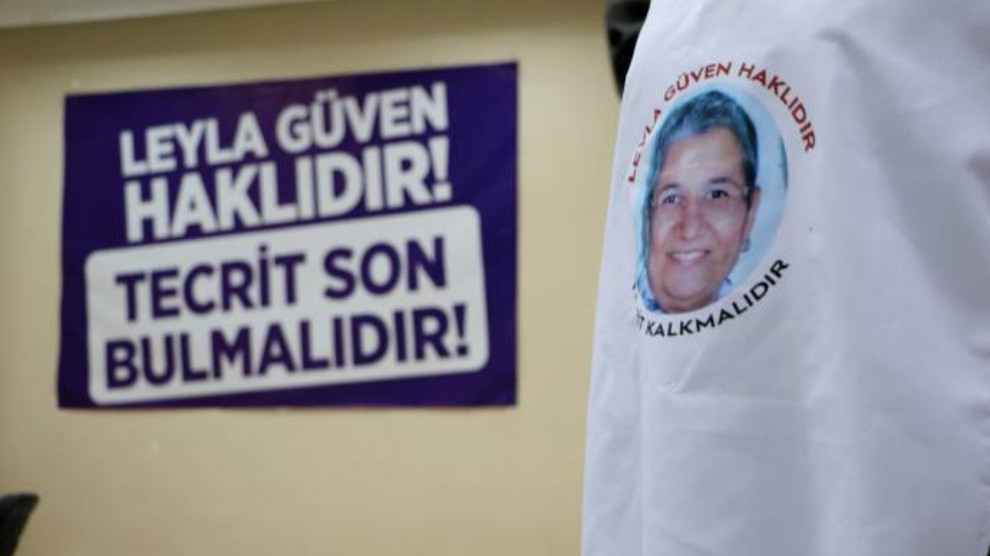 3 administrators from the Left Party wrote a letter to Turkish President Erdogan and said the hunger strikers are at a very critical stage in their protest.
Left Party said hunger strikers' demands should be met and initiatives should be taken to end the isolation against Ocalan in order to avoid deaths.
Left Party administrators said HDP MP Leyla Guven's hunger strike is on day 190 and added: "The hunger strikes have spread to prisons in Turkey and to various European countries. 30 political prisoners have turned their hunger strikes into death fasts. They are on hunger strikes to end the isolation imposed upon Kurdish People's Leader Abdullah Ocalan. Everybody knows that their demand is that Mr. Ocalan be allowed to meet with his lawyers and family."
The letter pointed out that prisoners being allowed to meet with their lawyers is a universally recognized legal principle and added that 7.000 prisoners are risking their lives in the hunger strikes, and 7 have already ended their lives to end the isolation.
"As a political leader, your priority should be to prevent your own citizens from losing their lives," said the 3 administrators and demanded that Erdogan take steps to end the isolation and to reinstate peace talks.
Left Party MEP Malin Bjork, Left Party MP and Foreign Affairs Spokesperson Håkan Svennelig and Uppsala International Affairs Officer Yekbun Alp have signed the letter.