Syriacs support the hunger strike in Stockholm
Assyrians-Syriacs have joined the hunger strike in Stockholm. Yasar Kucukaslan from the Mesopotamia Freedom Party said, "The isolation adversely affects the Syriac-Assyrian-Chaldean population in the country."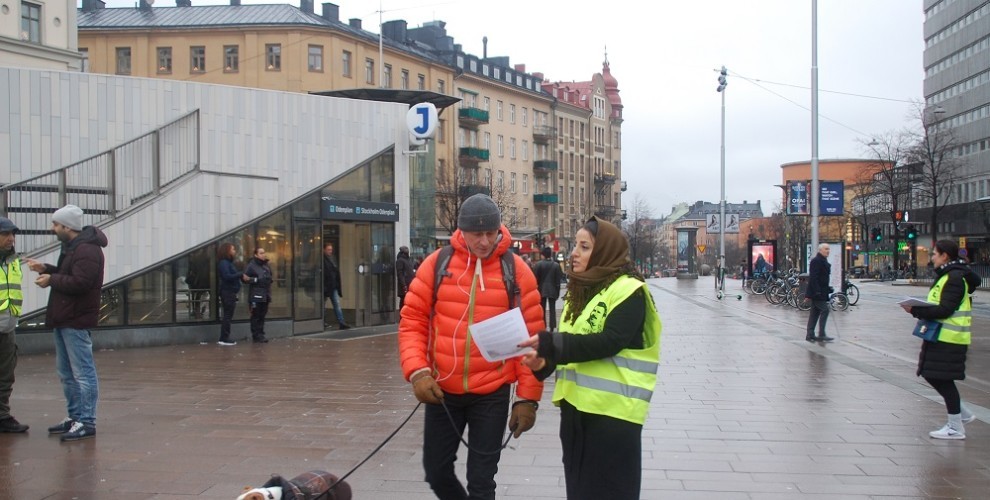 Assyrians-Syriacs have joined the hunger strike in Stockholm protesting the isolation imposed upon Kurdish People's Leader Abdullah Öcalan. The Assyrians-Syriacs condemn the Turkish state and demand the release of Öcalan.
"OUR DUTY AGAINST GENOCIDAL POLICIES"
Yasar Kucukaslan from the Mesopotamia Freedom Party who has been involved in the hunger strike action since day 1 spoke to the ANF.
Kucukaslan said the Turkish state, having imposed the isolation on Öcalan, aims to silence all opposition groups.
"The Turkish state attacks and the isolation imposed upon Öcalan adversely affects the Syriac-Assyrian-Chaldean population in the country," said Kucukaslan and continued: "That is why we joined the hunger strike. The Turkish state has been implementing the Union and Progress policies today. The genocide implemented against Armenian, Assyrian and Pontiac peoples a century ago is today implemented against the Kurdish people and forces of democracy and socialism, as well as women. We take our place in this action to fulfill our duty against genocidal policies. Without democracy, neither our people nor the Kurdish people can build a free life."
6TH DAY OF THE HUNGER STRIKE
The hunger strike continues on its 6th day with increasing support from the Kurds who came from neighboring provinces to join the strike.
Kurds put up a tent in the Odenplan Square yesterday and held a demonstration in the square to condemn the Turkish state's attacks against Öcalan. The activists passed out flyers to inform the public of the isolation of Öcalan.